Chapter:
Paying the Price
WWII Armed Forces Personal items
"Those little things that can mean so much"
WWII Royal Canadian Armed Forces - typical personal items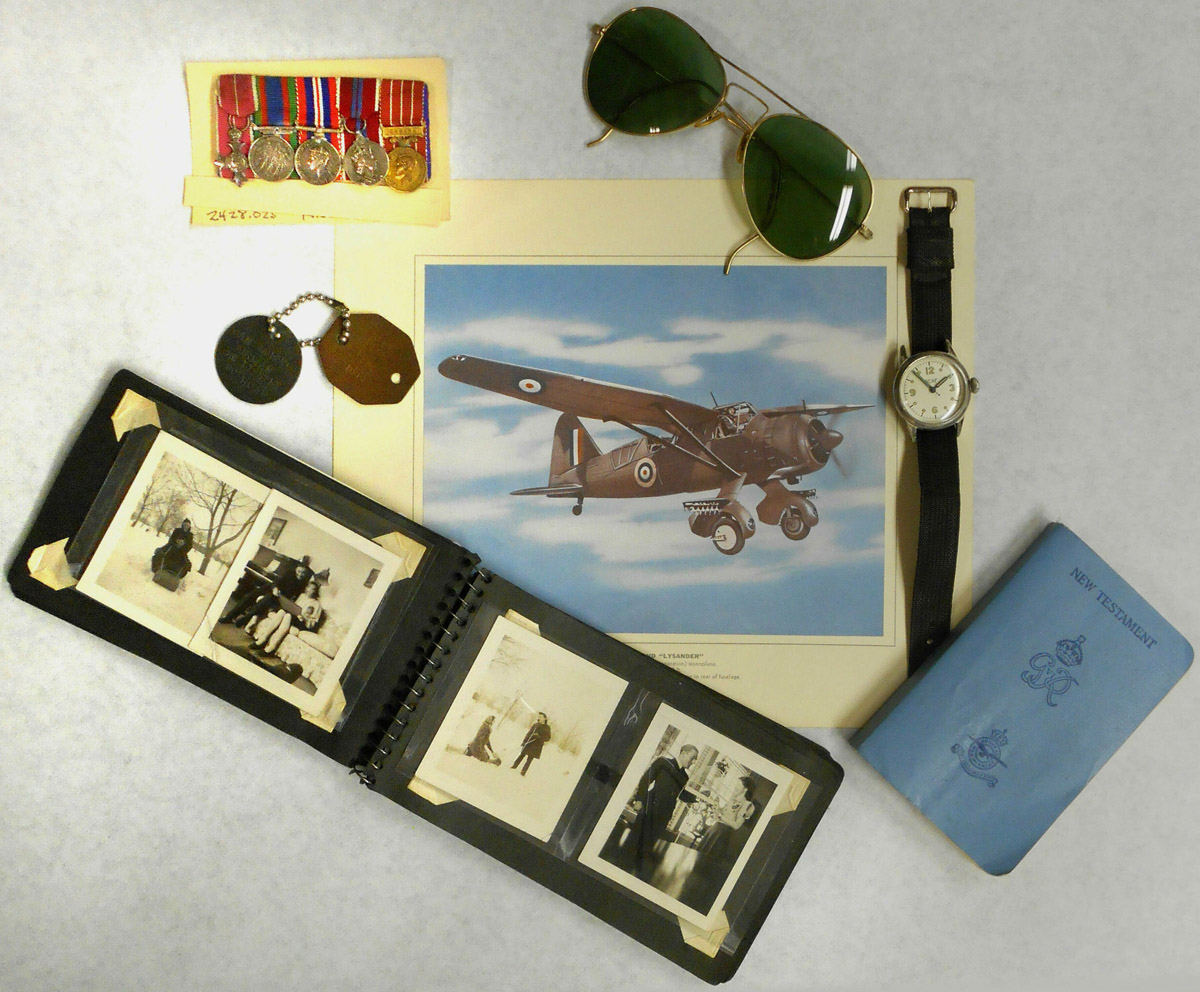 WWII airman personal items
Story
At the Commonwealth Air Training Plan Museum there are many large items such as airplanes, cars, trucks and buildings used by the Royal Canadian Air Force (RCAF) in World War II. There are also many little items that tell the story of the brave men and women who joined the air force to fight for our country.

In the centre of our collage is a picture of a Westland Lysander aircraft, which was used by the Canadians and British in combat and training. The picture was one of 30 cards offered by the Canada Starch company as a premium (gift) in exchange for buying their products at the grocery store. The set included pictures of aircraft, warships and an army vehicle.

The other items include a Waltham wristwatch, RCAF issued bible, a photo album, RCAF dog tags (metal identification tag worn on a chain), medals awarded to veterans of that war and a pair of wartime Canadian-made aviator sunglasses.