Chapter:
Paying the Price
WWI Nurse Uniform
"She who also served"
WWI Canadian Medical Corps nursing uniform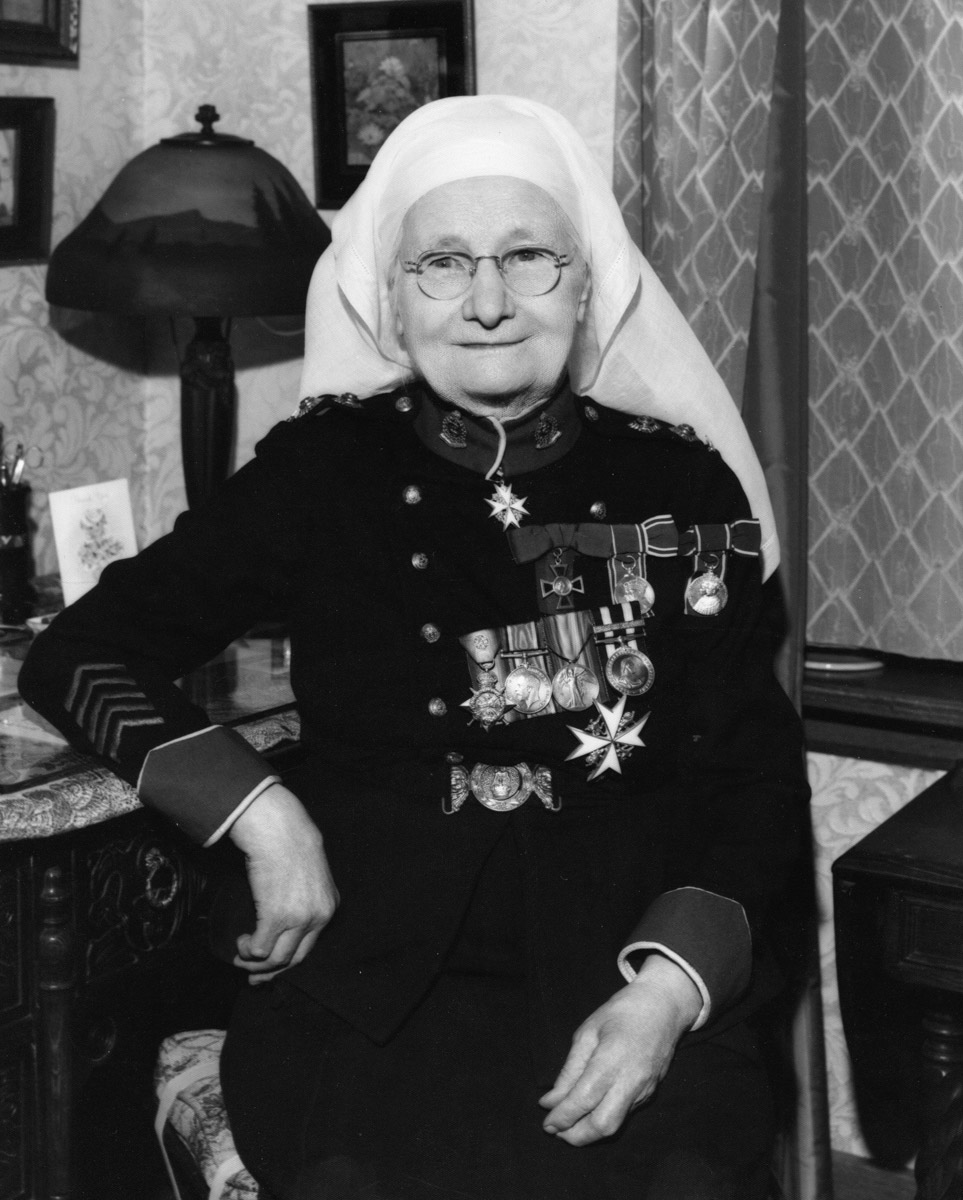 Attrill in WWI nurse uniform
Story
The role of women is often overlooked when talking about Canada's participation in the First World War. If it is discussed it is usually only for their contribution on the home front. Many women, however, served at the front lines.

During World War One over 3,100 women served as nursing sisters with 47 dying in the line of duty. One-hundred and forty of the nurses who served overseas were graduates of the Winnipeg General Hospital School of Nursing.

One such nurse was Alfreda Attrill, who graduated from the School of Nursing in 1909. On August 5, 1914 she enlisted to serve overseas, the first Winnipeg nurse to do so, with the Nursing Sisters of Manitoba.

During the war she served in France, Greece and England. At the conclusion of the war she was awarded the Royal Red Cross Medal for her service. The medal was presented to her by King George V at Buckingham Palace.

Attrill received many other awards for her war service and her work with St. John's Ambulance, including the Dame of Grace medal, the George V Silver Jubilee medal, George VI Coronation medal, 1914 Star medal, 1914-1918 Service medals, Victory medals, and the St. John Service medal.