Chapter:
Connections
Wooden Pulley from 1880 ferry crossing
"Why build a bridge when a ferry will do?"
1880s pulley from Berkley St Ferry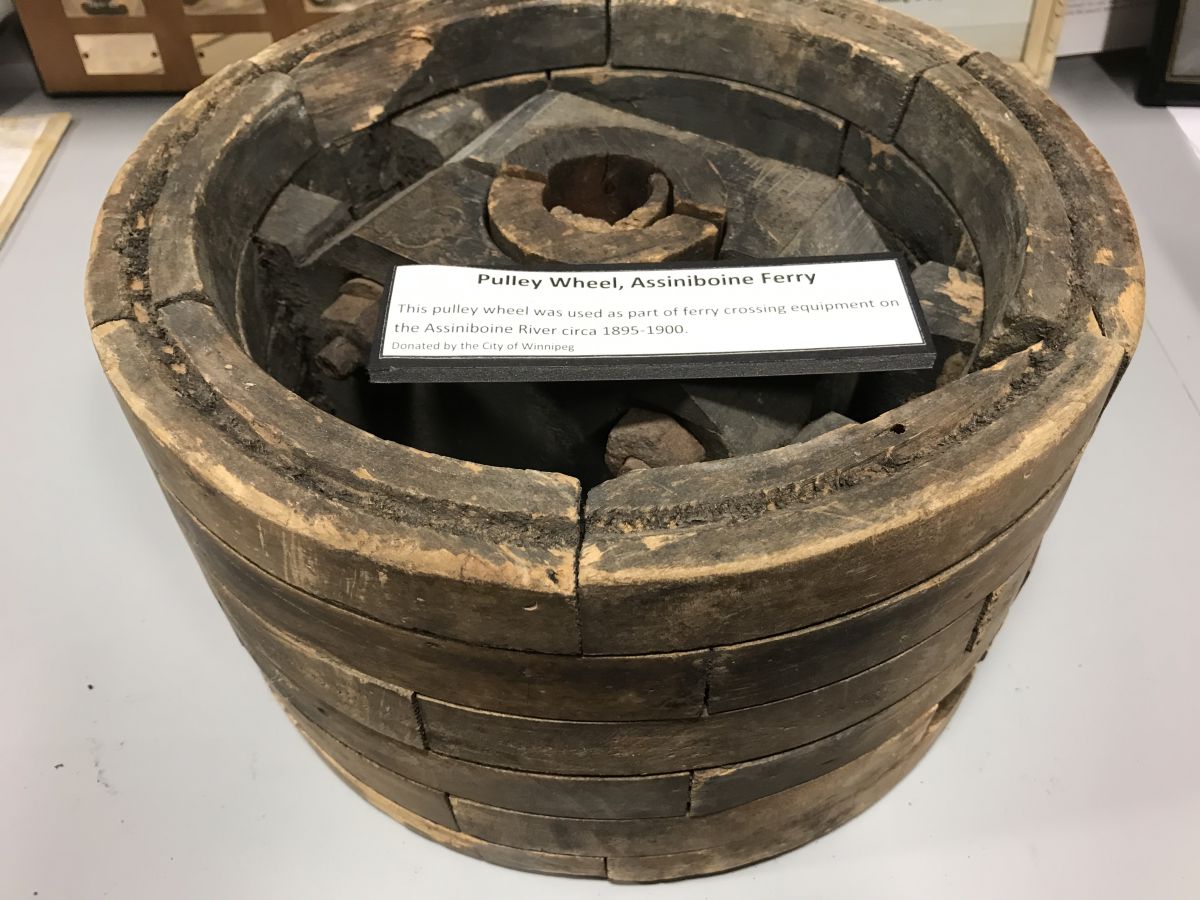 Wooden Ferry Pulley
Story
Today's cities, communities and neighbourhoods are connected by a network of streets and bridges. But what if you had family across a river and there wasn't a bridge?

For thousands of years Manitoba's rivers were the province's main transportation network, tying communities together. However, without a boat or access to a bridge, rivers were also barriers between settlements. To overcome this obstacle numerous ferries were established around the province.

This wooden pulley was from the ferry serving the Charleswood community (now part of Winnipeg). The ferry was pulled across the Assiniboine River by cables. If a paddlewheel steamer was coming down the river they would sound their horn and the ferryman would lower the cables so the ship could safely pass over them.

The Charleswood ferry began service in 1870 with many of the first ferrymen coming from the Métis community. In 1908 low water meant relocating the ferry further west down the river. In the new location it would connect Charleswood with the Catholic Church and school located in St. Charles (now part of Winnipeg). The fee for crossing was free for locals but 25 cents for "outsiders", which included Winnipeggers.

The ferry was shut down in 1959.