Chapter:
Innovation
Tire Skis
"Innovative Manitoban conquers winter"
Tire skis for 1929 Model T car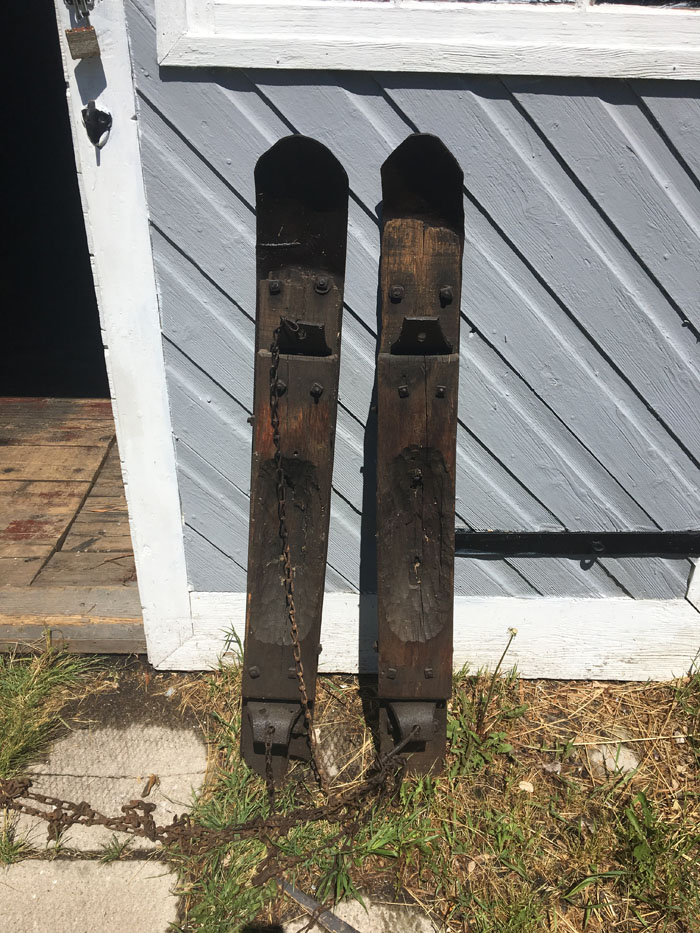 Tire Skis
Story
Manitoba is famous for its harsh winters; however, Manitobans have always realized how, with a little forethought, winters can be overcome.

David Taylor Reid operated a blacksmith shop in Birds Hill. His son, David, had the opportunity to attend the University of Manitoba in 1929, but this would require him to drive across fields and a river on his way to school. To make this journey possible, even in winter, Reid built skis that would attach to the front tires of their Model T Ford and, to provide additional traction, chains were attached to the back tires.

The depression was a period of time that required outside the box thinking to solve problems and Reid was known for inventing many helpful items at his blacksmith shop, like these tire skis, that solved many of those problems.