Chapter:
What We Can't Live Without
1909 Hupmobile Roadster
"You won't find this in the AutoTrader"
1909 roadster automobile, Hupmobile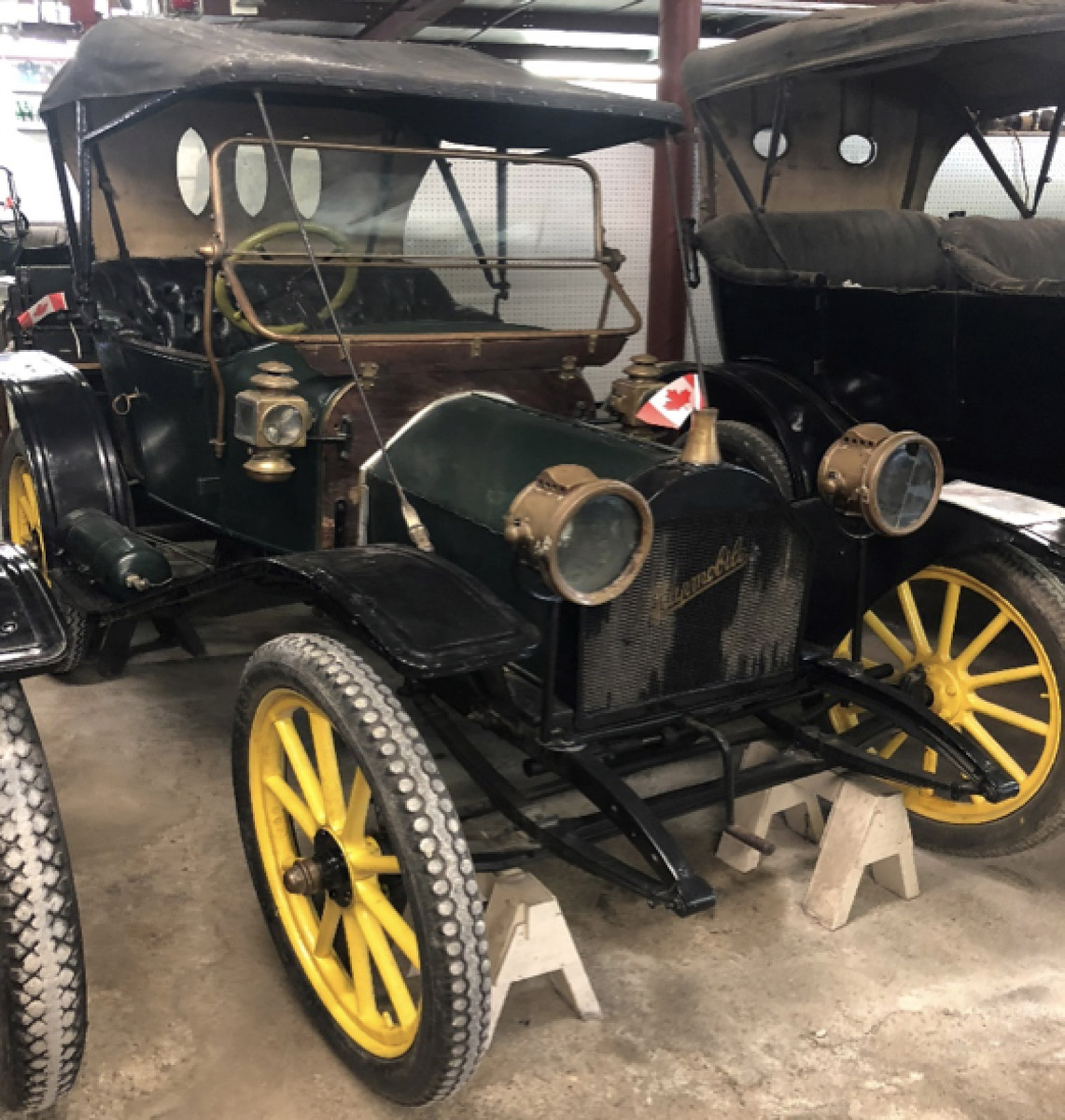 1909 Hupmobile Roadster
Story
This Roadster has a long local history, but the original purchaser is unknown. This automobile was purchased secondhand in 1918 or 1919 for $15.00 by the late Matthew Black, known for years as Municipal Councilor for Two Creek. He used the car on his rounds for the Rural Municipality of Wallace. Years later, the car was purchased by Mr. Clarkson and restored before being housed in the Manitoba Antique Automobile Museum.