Chapter:
Home Sweet Home
1900s wood stove
"No built in obsolescence here"
Wood stove given as a wedding present in 1909 and retired in 2003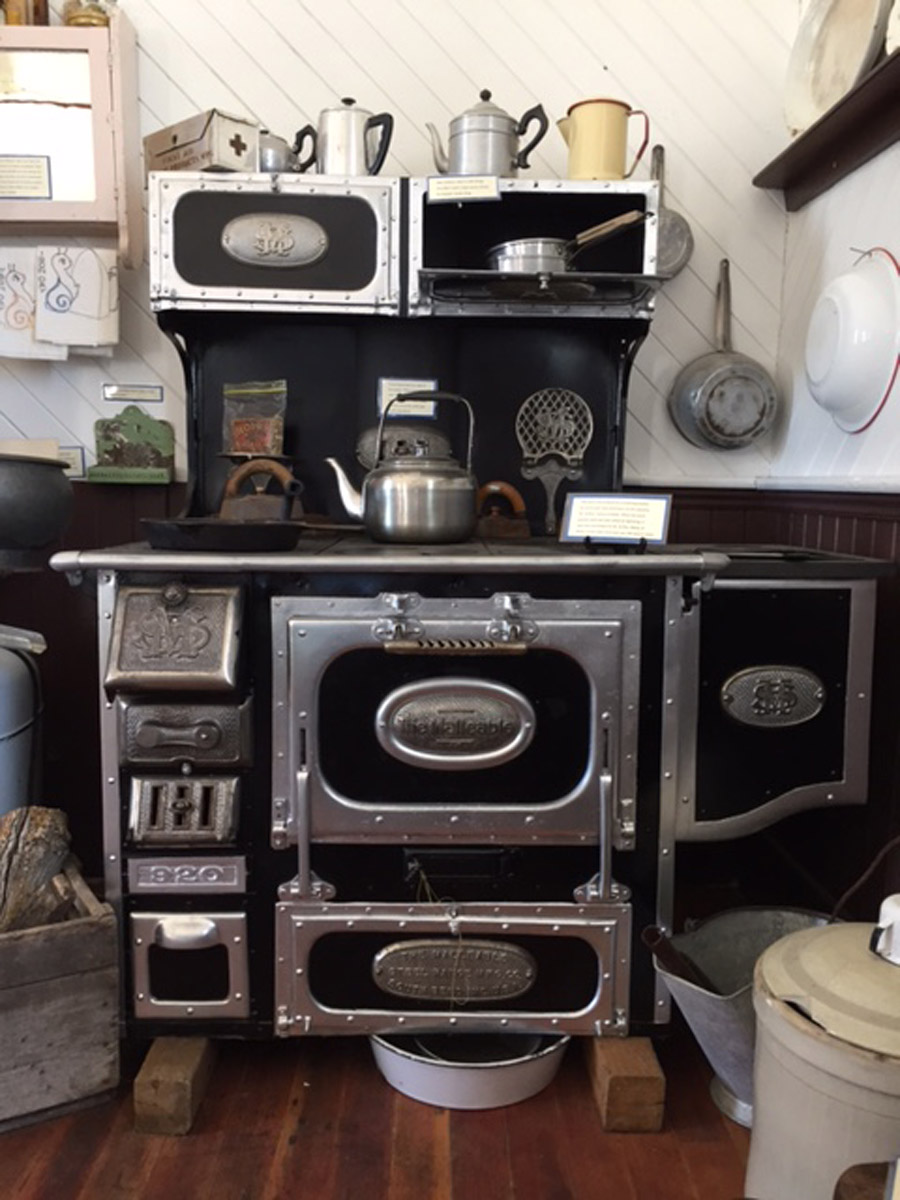 1909 Stove
Story
If the heart of the home is the kitchen the wood burning stove is what kept it beating.

In the late 1800s and early 1900s the cooking stove was the hub of household activity. It was where family and friends would gather for a cup of coffee or to warm up on a cold winter's day.

The wood burning stove was used for heating water for baths or laundry, baking bread, cooking all the meals, and for providing a source of heat. This one appliance filled the role now done by the water heater, furnace, stove top, oven, toaster and, sometimes, even the waffle iron!

This particular stove was ordered in 1912 as a wedding present for Laura and Jack Newsham by Laura's parents. Sadly, before the stove arrived, Jack was killed by lightning while operating a binder (farm machinery).

Mr. and Mrs. Bailey of Birtle purchased the stove and ownership later passed to their son, Bill, who continued to use the stove until his death in 2003. In total it was used for 91 years!