Chapter:
Paying the Price
Chopsticks & case
"Forks were not an option"
WWII black wood chopsticks in case with Japanese inscription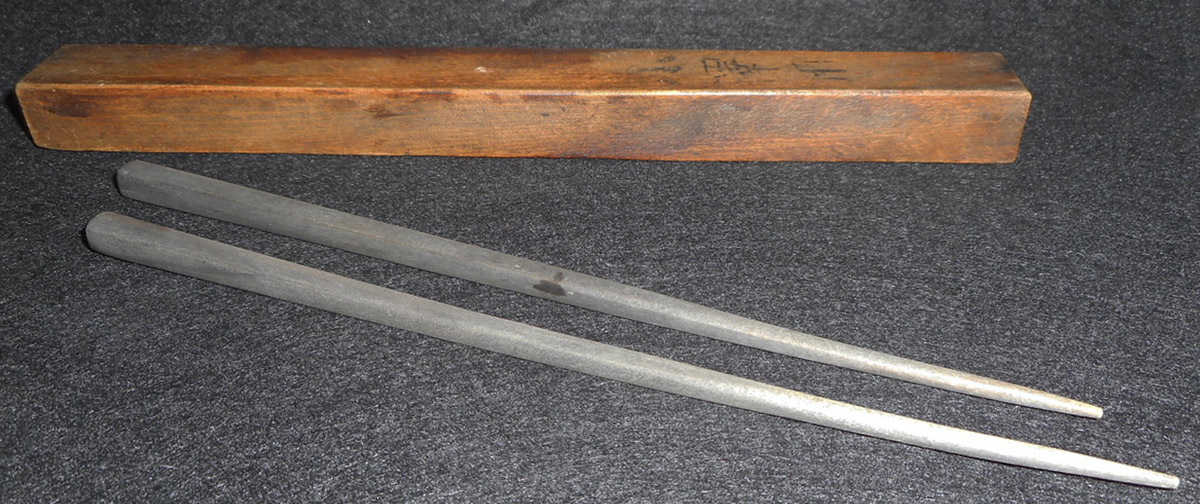 WWII chopsticks & case
Story
This pair of wooden chopsticks belonged to George Peterson of St. Vital (now part of Winnipeg), Manitoba. He would use these chopsticks every day to eat the meager amount of food he was provided with for almost four years as a Japanese prisoner of war.

George, along with his brother and five friends, all of whom were living on Arden Avenue, enlisted with the Winnipeg Grenadiers. On November 16th, 1941 they arrived in Hong Kong to help defend the British colony. Only three weeks after their arrival, Japan attacked Hong Kong, the same day they bombed Pearl Harbour. The Canadians, along with their allies, fought bravely but, greatly outnumbered, the colony fell to the Japanese on Christmas Day. They were the first Canadians to fight on land during WWII.

Their defeat marked the end of combat fighting, but it was only the beginning of fighting to stay alive. Japan treated their prisoners of war with extreme brutality. Prisoners faced beatings, starvation, no medical care, and hard labour.
Veterans said nightmares about the experience plagued them long after the war ended.