Chapter:
Paying the Price
WWI Portrait Photograph
WWI oval photo portrait for Carberry's H.L. Moore (see Death Penny)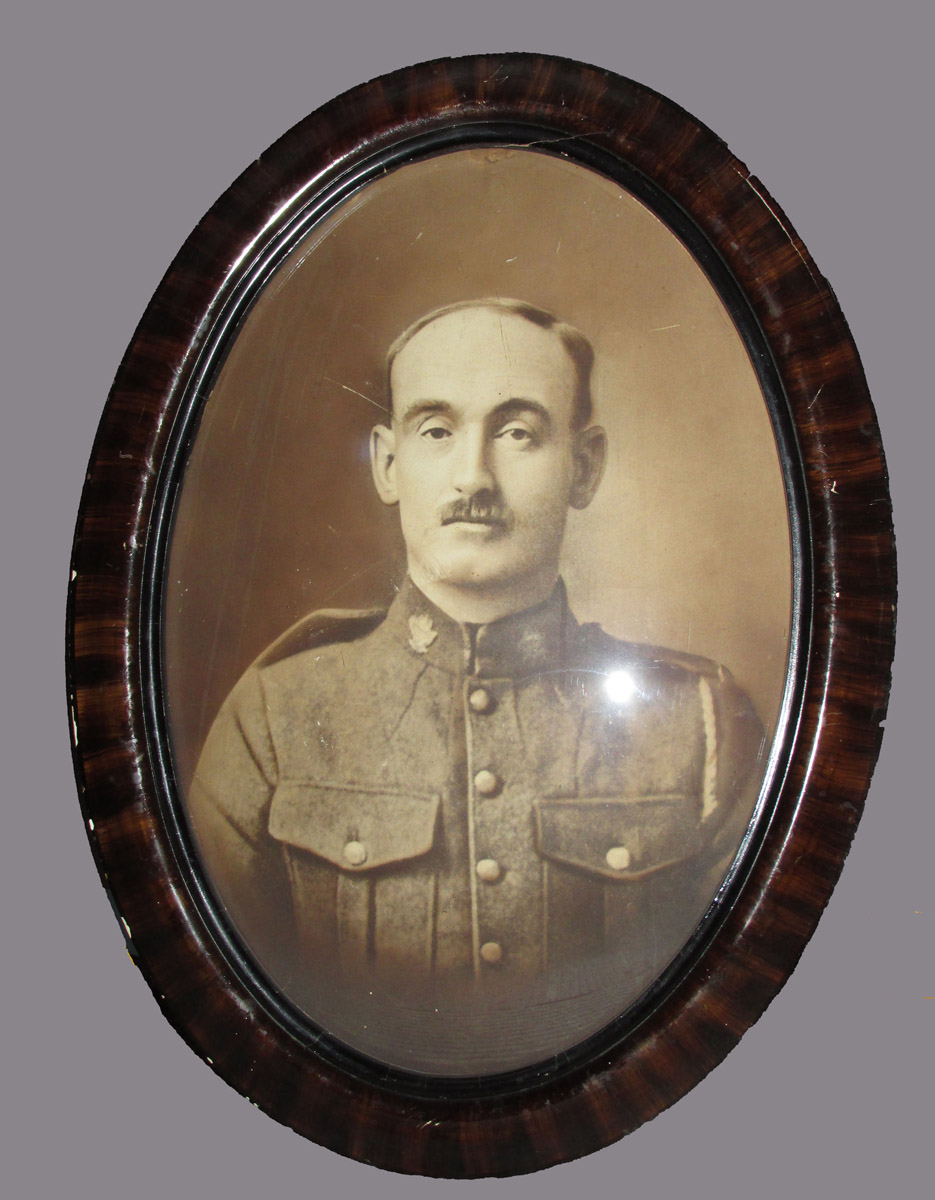 H.L. Moore WW1 Portrait photo
Story
More than 619 thousand Canadians enlisted to fight in the First World War. The vast majority were young men looking for adventure, a chance to fight for their country or a new opportunity. Herbert Leonard Moore, a young man from Carberry Manitoba, was no different than most. However in another way he was completely different. Each man who fought had their own interests and personality, each was a unique individual.

Numerous men enlisted from the Carberry area but the community had another connection to the war. Located west of Carberry was Camp Hughes a large training camp for the military. Soldiers were housed in canvas tents however the camp was not without state of the art facilities including a railway station, administrative offices, vehicle maintenance buildings, hospital, kitchens, churches, prison, post office, and in-ground swimming pool. An area known as the midway featured commercial businesses including six movie theatres, a watch repair shop, tobacconist, tailor, bookstore, banks, camp newspaper, and a photography studio. At its peak in 1916, the camp accommodated over 27,000 people, making it the second largest community in all of Manitoba. The camp boasted a ten-kilometer network of trenches used to prepare soldiers for the battlefields of Europe. More than a hundred years later the trenches remain -- a reminder of what once took place on this site.