Chapter:
What We Can't Live Without
Clovis Point
"Volcanic glass from the Rockies to the Prairies"
9000 BCE Clovis Point of Rocky Mountains obsidian (black volcanic glass)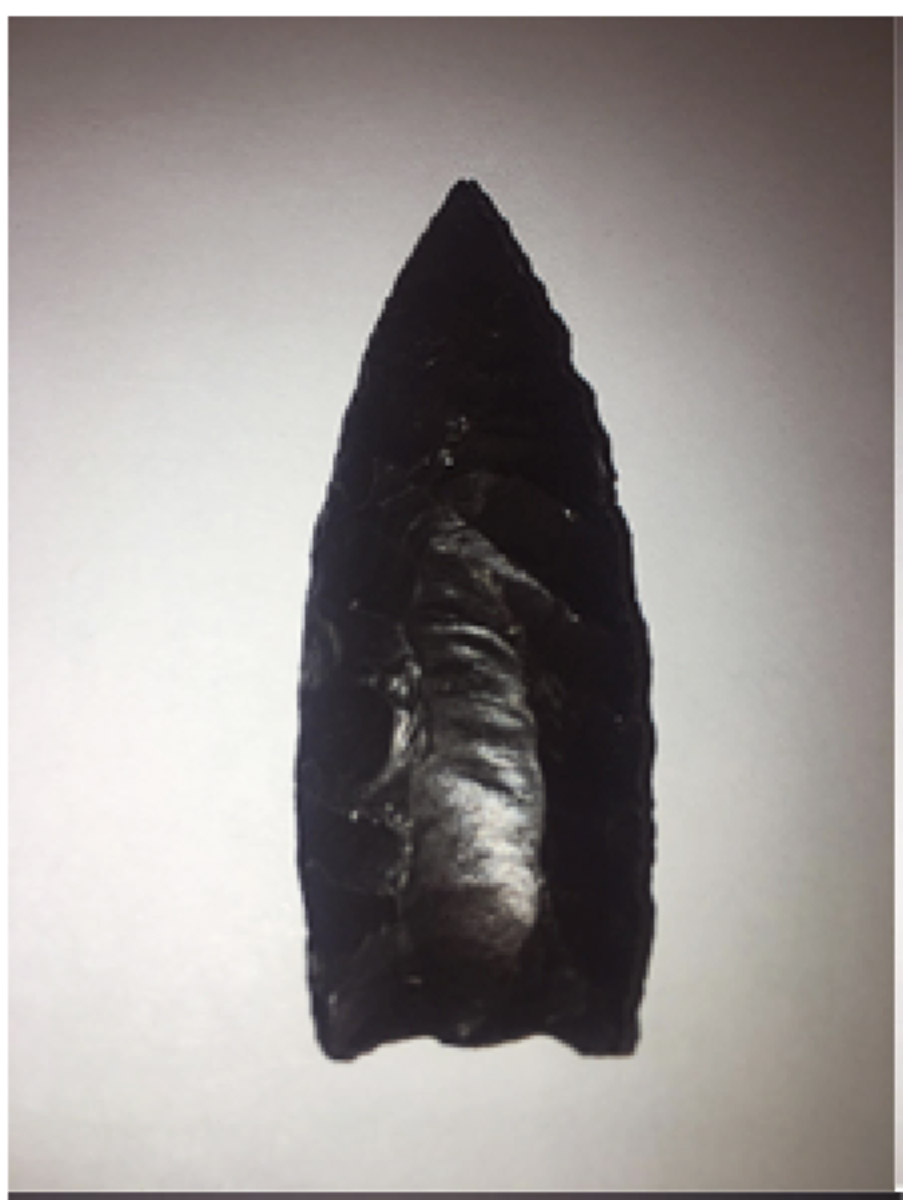 Clovis Point obsidian
Story
The Clovis point is made of a lustrous volcanic glass, called obsidian, which was utilized frequently by First Nations. This particular black obsidian mineral is believed to be from the Rocky Mountains of either Colorado or Wyoming. Obsidian was the most utilized mineral for early First Nations, since it is extremely simple to extract from the earth, being that it is the result of rapidly cooled felsic lava, and also because it is especially sharp and durable. The point itself was discovered within a 50 km radius of Boissevain Manitoba and is dated between 10,000 and 9,000 BCE.