Chapter:
Connections
Locomotive #3
"I think I can, I know I can..."
1882 Locomotive No 3 CPR to West Coast then to Lac du Bonnet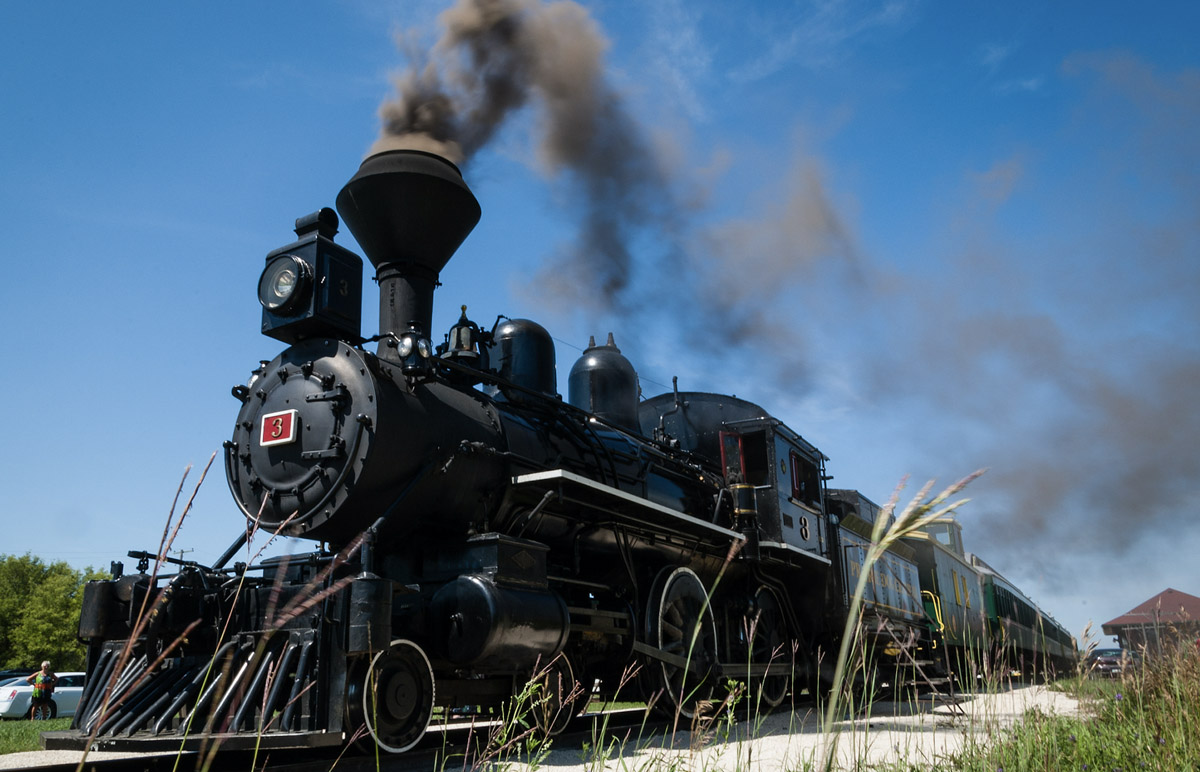 Locomotive No 3
Story
The vast distances across Western Canada presented many challenges to early settlers. For thousands of years Indigenous people had relied on the rivers as the main connections between communities. Rivers, however, tend to meander so it can take a long time to get anywhere on water. The importance of the railways in dramatically reducing travel times cannot be underestimated. The transcontinental railway helped to connect together larger Canadian cities but the creation of the smaller branch lines is what really opened up the province to development. The railways brought settlers to farm, took soldiers off to war, allowed people to visit family and go off on fun excursions to the beach. With the railway, life on the prairies was far less isolating.

When Locomotive No. 3 was built in Scotland in 1882 the first powered flight was still almost twenty years away. The engine was shipped to Canada where the Canadian Pacific Railway (CPR) used it to carry people and supplies across the prairies all the way to the West Coast. In 1920, No. 3 was sold to the Winnipeg Light and Power Company, where it and Coach 103 ran between Lac du Bonnet to a remote hydro station at Point du Bois. After a road was built to the station, No. 3 was retired -- before coming back to service with the Prairie Dog Central Railway in 1970.