Chapter:
Connections
Coach 103
"When riding the rails was the only option"
1900s Coach 103 carried 36 passengers & baggage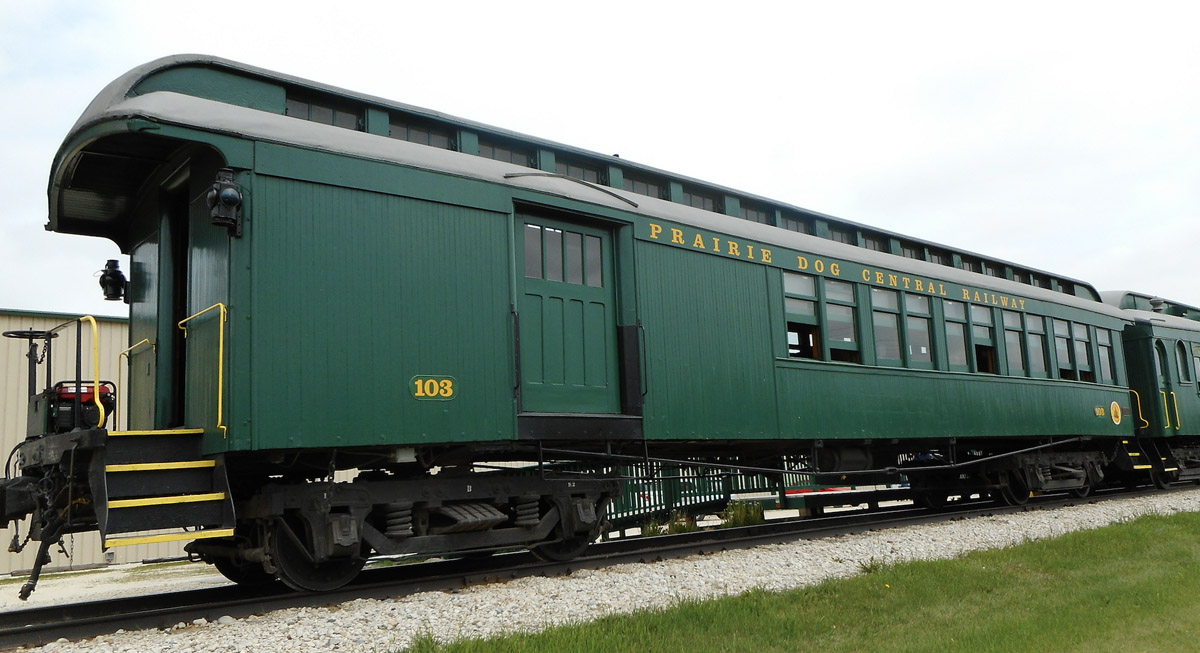 Coach 103
Story
Coach 103 was constructed in 1908 by the Pullman Company in Chicago. The coach operated in Michigan until 1920 when it was purchased by the Winnipeg Light and Power Company. Alongside Locomotive No. 3, Coach 103 was used on a line from Lac du Bonnet to a hydro-generating station at Point du Bois. The train was the only way to supply the station, which produced energy for the city of Winnipeg.