Chapter:
What We Can't Live Without
Wooden Butter Press
"Is your butter decorated?"
Pioneer Wooden butter press-carved surface imprints butter blocks for sale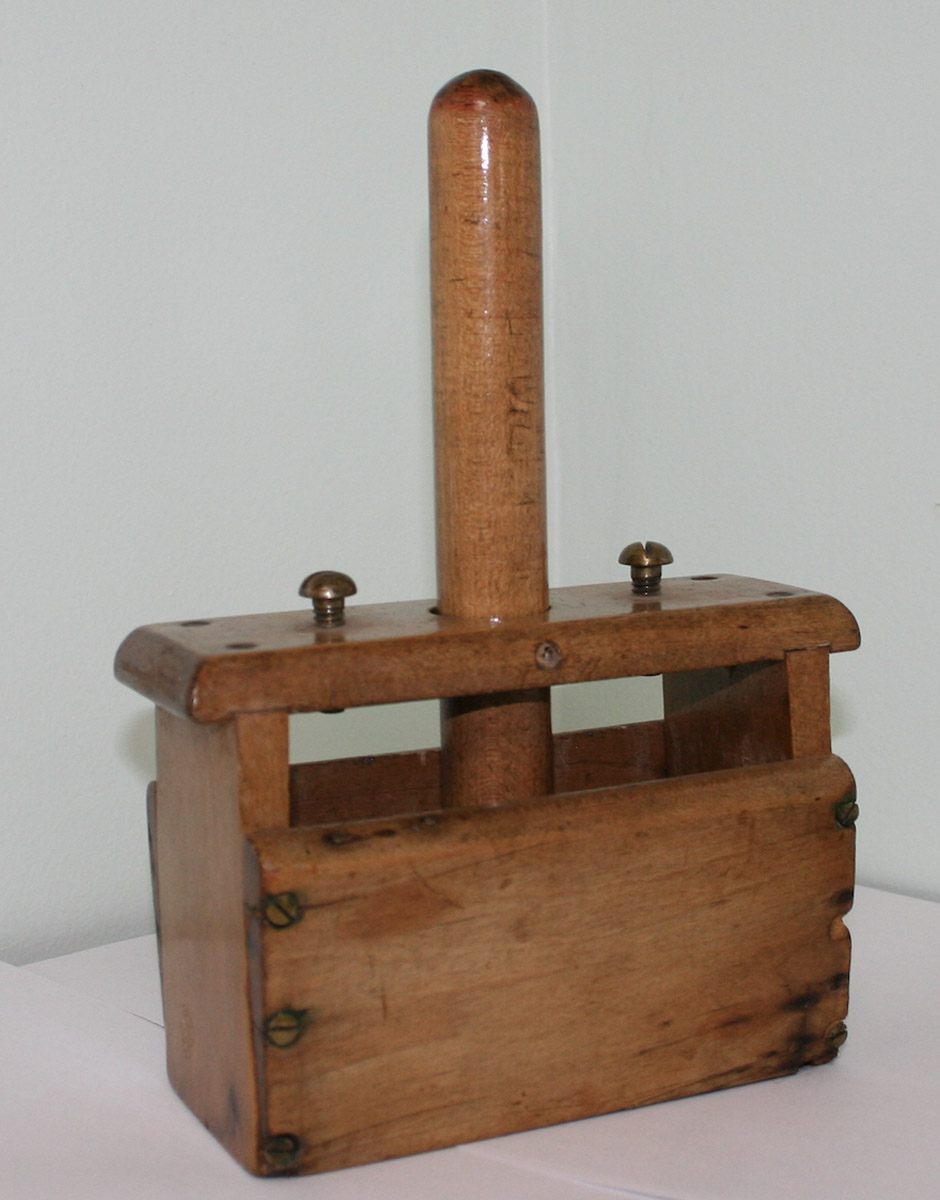 wooden butter press
Story
In modern times the majority of Manitobans find what they need to eat at their local grocery store. This was not the case for settlers. They were involved in every step of their food production. Butter, for example, was made on the farm. After it was removed from the churn it was necessary to wash and salt the butter for taste and to help with preservation. The final step was to shape butter into blocks.

Blocks were made by loading the butter into a press which worked as both a mold and a decorative tool. The press would ensure you had a compact stick of butter with a pretty design on top. Many farm families would sell these decorative blocks of butter to bring in a little extra income.