Chapter:
What We Can't Live Without
Ojibway Woven Bassinette
"Rock-a-bye-baby"
1909 Ojibway woven-willow cradle used by Lt Col Clarke's son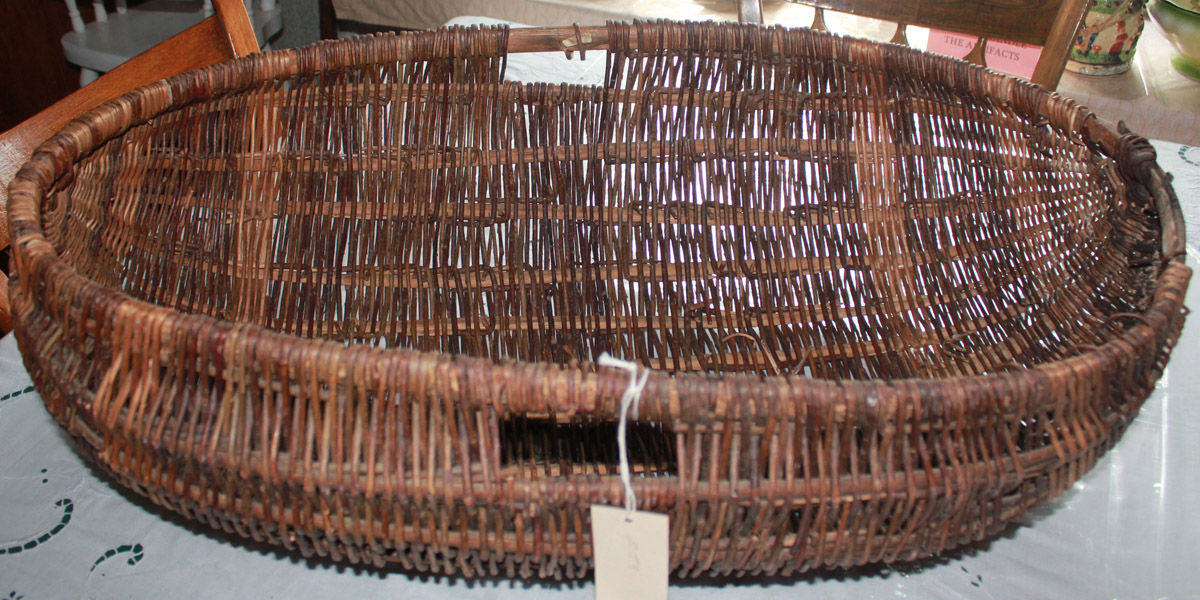 Ojibway woven cradle
Story
Lieutenant Colonel Francis J. Clarke, a farm instructor for the Department of Indian Affairs, was given this lovely bassinette upon the birth of his son, William Francis McKinnon Clark, on August 15, 1909.

Basketry was an important skill set for the Ojibway, passed down from mother to daughter for countless generations. Weaving was also used to make fishing nets, animal and fish snares, cooking utensils, ceremonial costumes and containers of every shape and size. In fact some objects were so finely woven that they were waterproof!

Different plants could be used including willow, ash and birchbark. The branches would be picked and then dried out. After drying, the branches could be kept until needed, when they would be re-hydrated to make them pliable and workable during the weaving process.

Unfortunately, as is often the case with indigenous items, the identity of the woman who created the cradle was never recorded.