Chapter:
Making Your Mark
Firebag (beaded)
"Smoke and beauty"
1860s beaded Cree Firebag (men's prestigious tobacco pouches), Norway House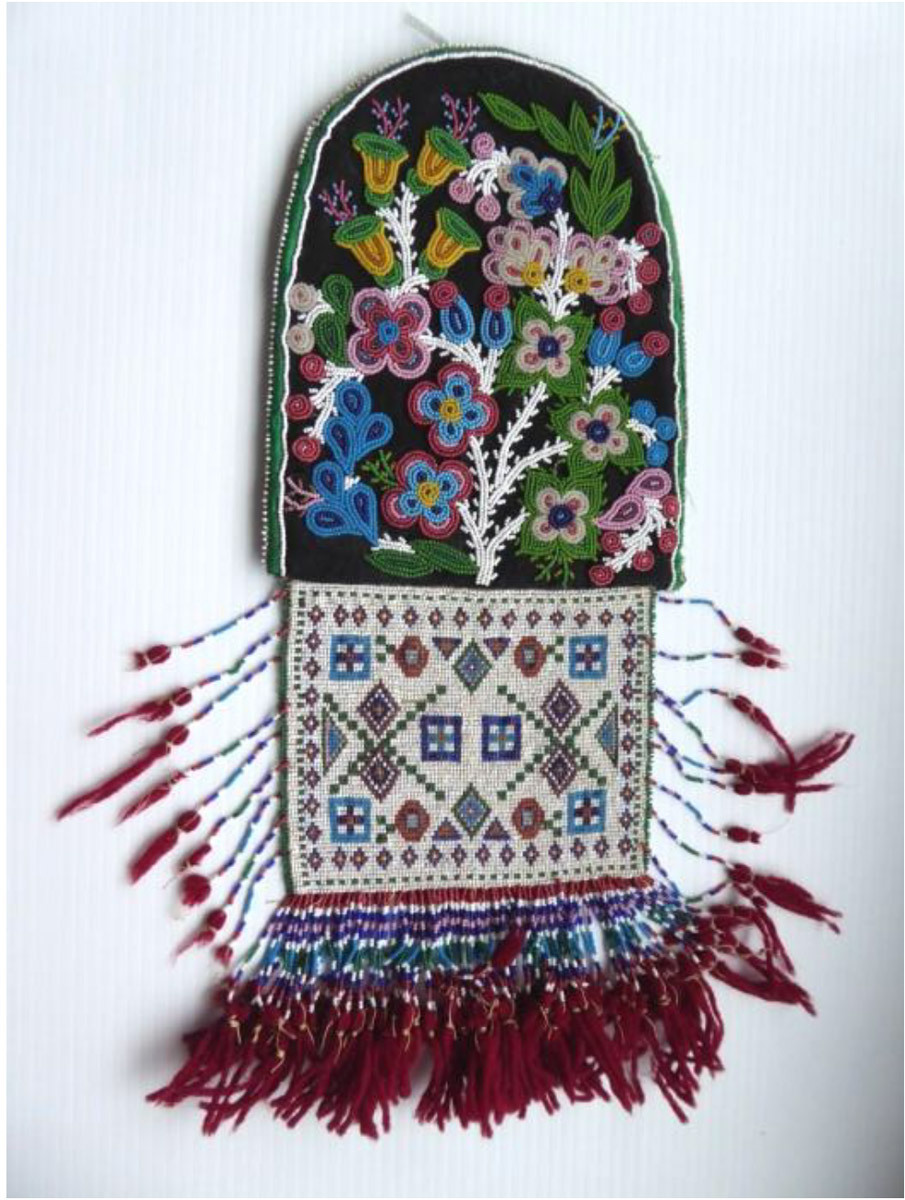 Firebag (beaded)
Story
This firebag was once owned by Edith Rogers, a great-granddaughter of Nahoway, Cree wife of Hudson's Bay Company (HBC) Chief Trader William Sinclair, and the first woman elected to the Manitoba Legislature.
Edith grew up in Norway House where her father, Donald Campbell McTavish, was a HBC employee from the 1860s to the 1880s. Edith's mother, Lydia (Christie) McTavish, was the daughter of Chief Trader and Treaty Commissioner William Christie and Mary (Sinclair) Christie, a granddaughter of Nahoway Sinclair, the Cree wife of Chief Trader William Sinclair Sr.
This firebag is typical of the extraordinarily complex beaded patterns employed at the time for these men's prestigious tobacco pouches. It is beaded on both sides, even though only one side would show when it was worn.