Chapter:
Imagination
Beaded cushions
"These aren't throw pillows from Walmart"
Beaded black velvet cushions from Seven Oaks House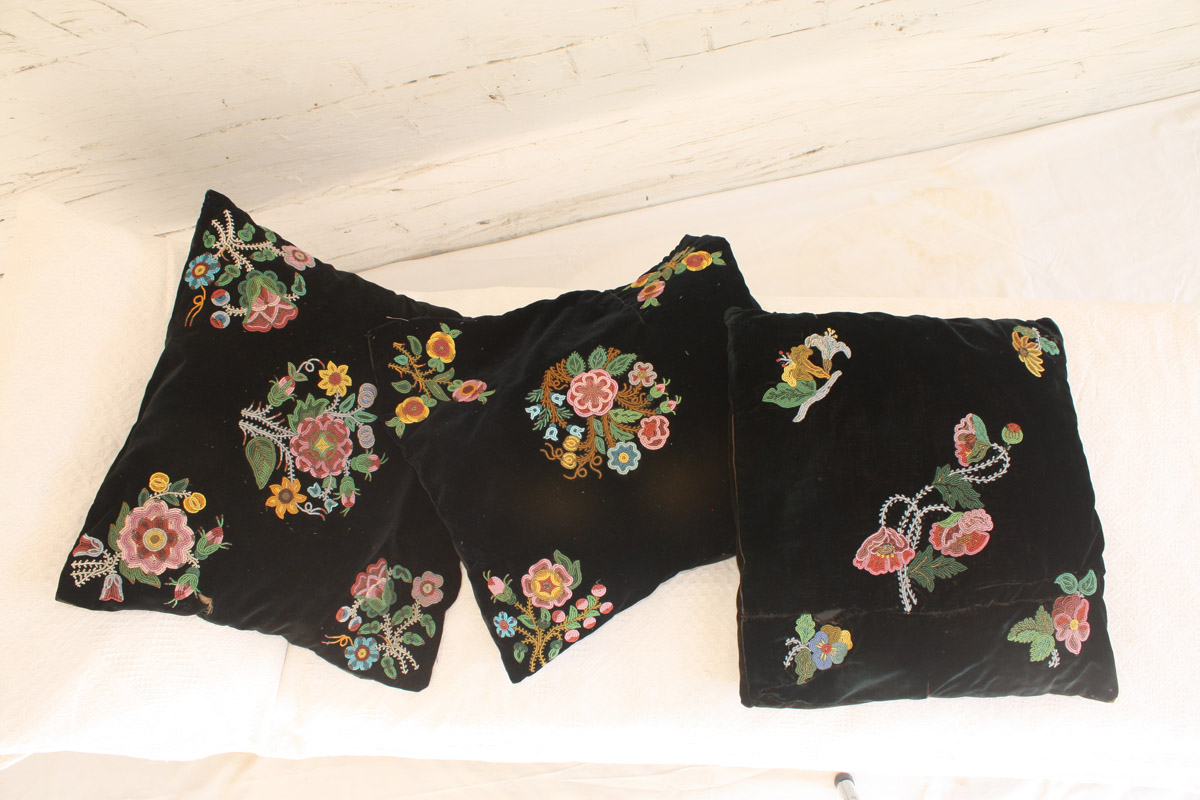 Beaded black pillows
Story
Visitors to house museums rarely get to see the original furnishings. Most often they view period appropriate pieces or reproductions allowing them to see what the space may have originally looked like. It is special when a museum can feature a piece that has always been part of the house. It is even more special when the featured piece was created by a member of that household.

Harriet Inkster McMurray (daughter of John & Mary Inkster of Seven Oaks House) created these three black velvet cushions, decorated with beaded floral motifs, for the house. The beaded designs show influence from typical Métis and Cree styles.

Métis beadwork is a distinct style of design. It is influenced by both Indigenous beading practices and French embroidery patterns. First Nation's quill work (later beadwork) tended to use geometric designs. The Métis preferred floral designs. This led to some First Nations groups referring to the Métis as the "Flower Beadwork People". Decorating The clothing decorated with beadwork for others often became an important source of income for Métis women.