Chapter:
Imagination
Crazy Quilt
"Bits and pieces can make one solid piece"
Crazy quilt with children & flowers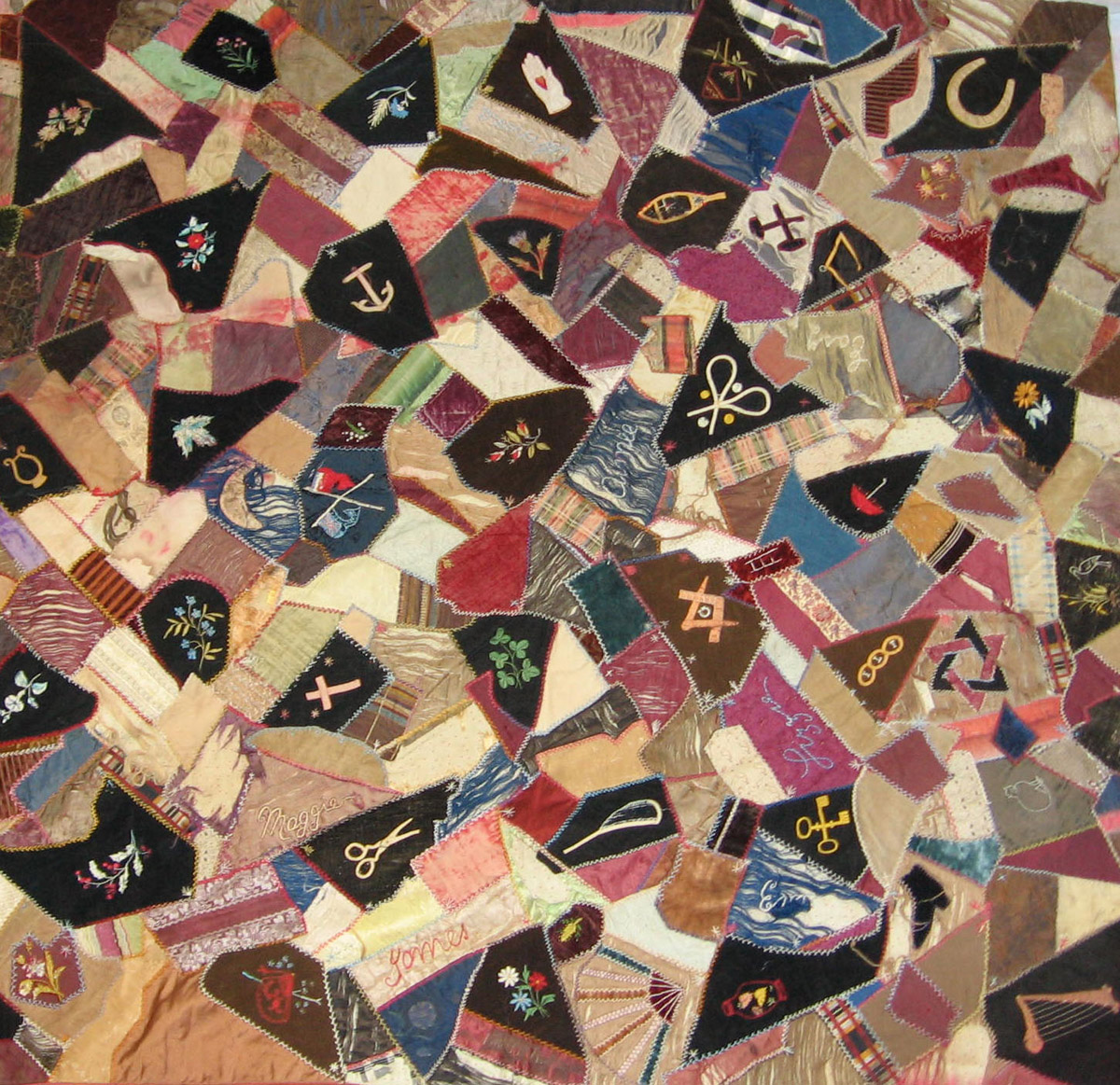 Crazy quilt wide shot
Story
This is a crazy quilt measuring 68 cm ( around 26. 5 inches) across. A crazy quilt is a type of patchwork quilt that is made up or pieces of randomly varying sizes, shapes, colours, and fabrics. The material is cloth of mixed origin. The quilt features exceptional details of children and flowers.