Chapter:
Home Sweet Home
Chaise Lounge
"Time for a nap"
Red River settlement Seven Oaks House chaise lounge built with local oak by owner John Inkster for wife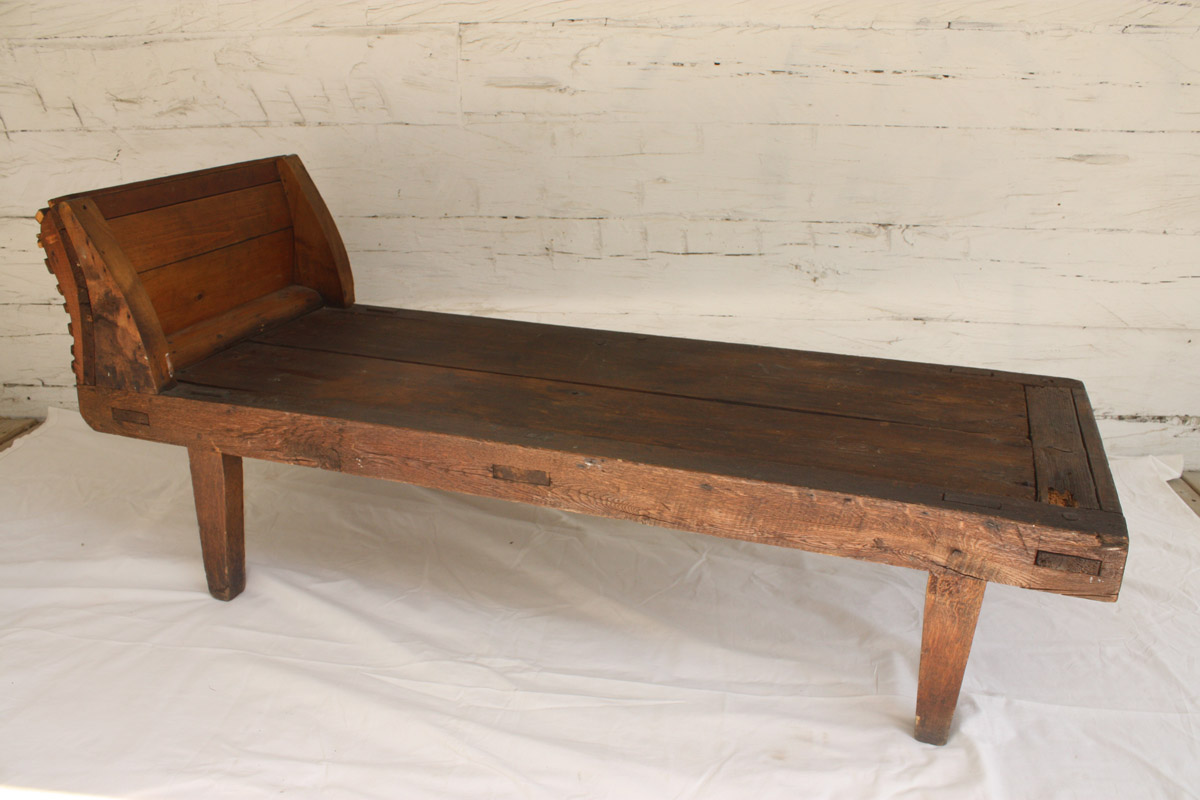 Seven Oaks Chaise Lounge
Story
In the throw away society that we now live in, nothing is built to last. Not only is this wasteful but it also means the loss of family heirlooms. Not just the loss of the objects but the stories that go with them. This chaise lounge has such a story.

Mary Inkster suffered from headaches throughout her life. She would often be forced to lay down until the affliction passed. This chaise was built by John Inkster, her husband and the owner of Seven Oaks House, as an act of love. It provided a place for her to rest and has remained as one of the few family owned pieces in the museum.

The chaise is built in typical Red River style with mortise and tenon construction, using local oak and then covered with a feather tick, made by Mary Inkster. Pegged mortise and tenon construction is one of the most unifying features of items from the early Red River Settlement. Furniture, Red River carts, and even log homes were constructed using the same technique.