Chapter:
Home Sweet Home
Chaise Lounge
"Time for a nap"
Red River settlement Seven Oaks House Chaise lounge-built in local oak by owner Inkster for wife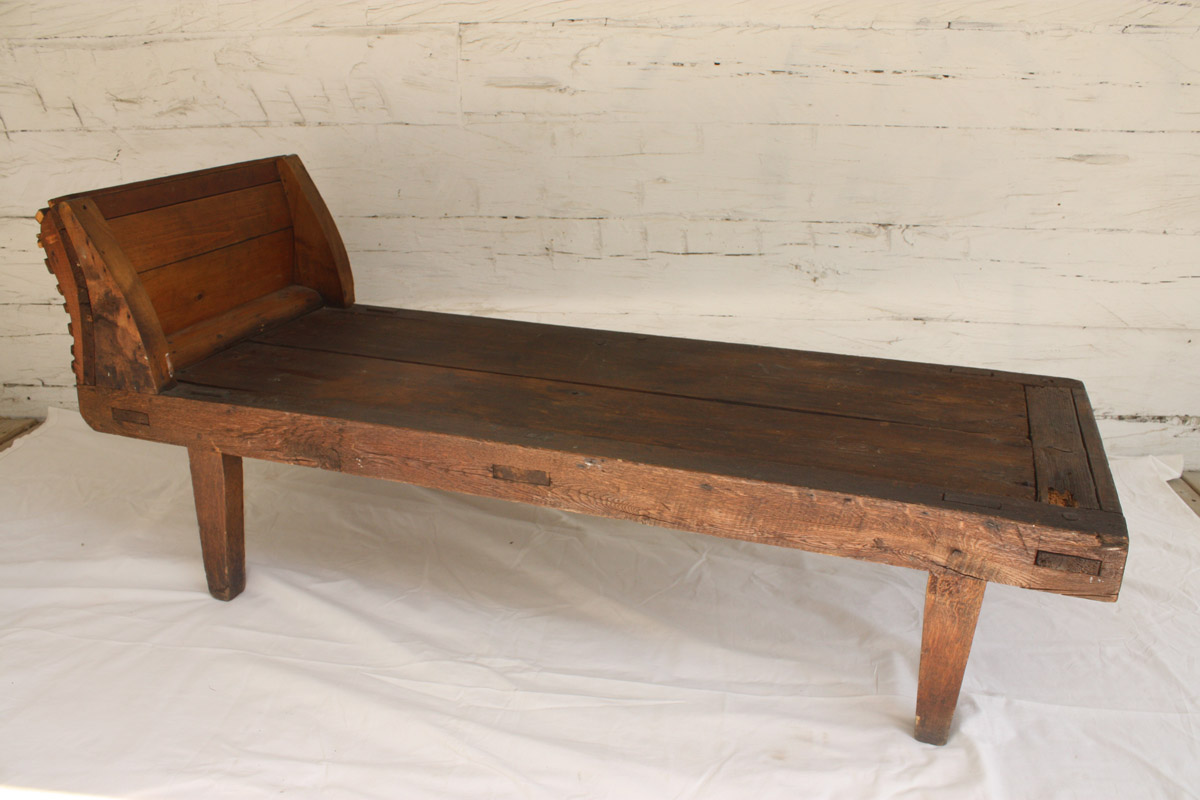 Seven Oaks Chaise Lounge
Story
This chaise was built by John Inkster, the owner of Seven Oaks House, for his wife Mary, who suffered from headaches throughout her life. This is built in typical Red River style with mortise and tenon construction, using local oak and then covered with a feather tick, made by Mary Inkster.

This artifact is directly related to the history of Seven Oaks House. Pegged mortise and tenon construction is one of the most unifying features of items from the early Red River Settlement. Furniture, Red River carts, and even log homes were constructed using the same technique.