Chapter:
What We Can't Live Without
Spinning wheel & slat-backed armchair
"Ergonomically designed for hours of spinning"
Red River settlement Seven Oaks House spinning wheel & matching armchair.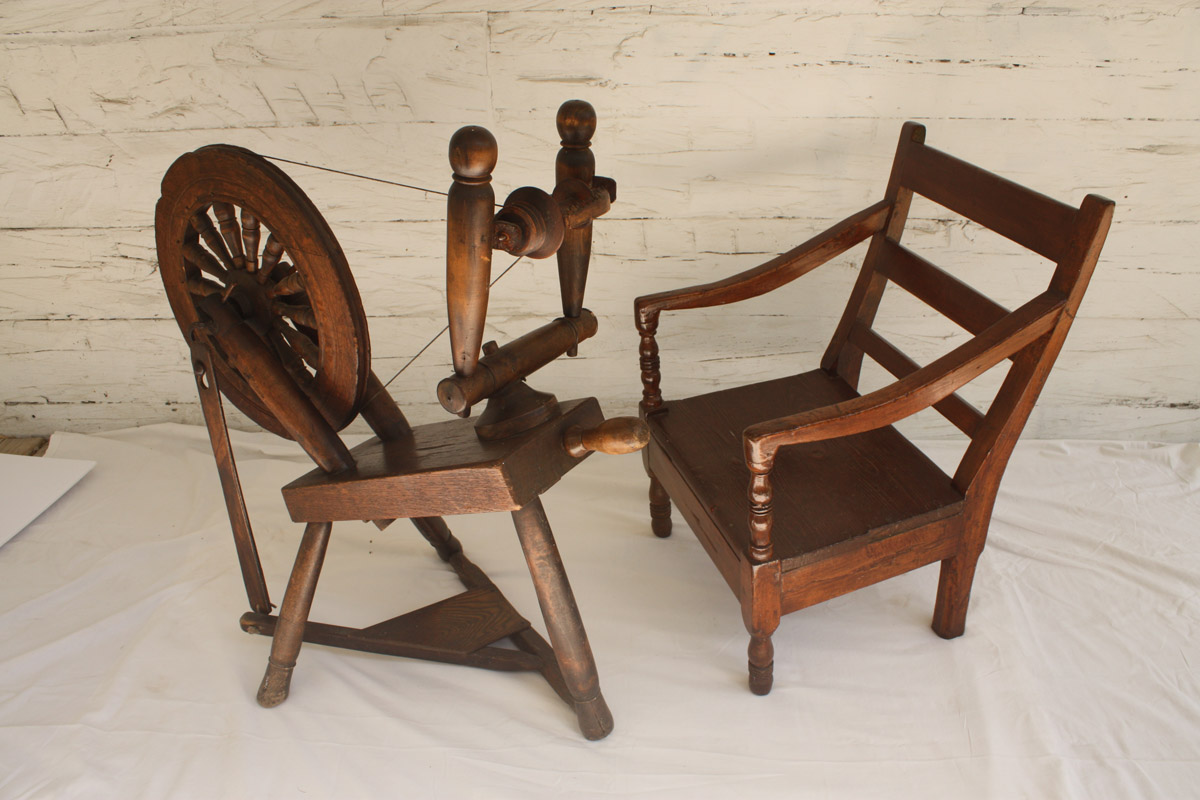 Spinning wheel & arm chair
Story
New clothes and furniture would have been hard to find and expensive to buy in the Red River Settlement. Even if you had the money, it may take a year or longer for supplies to arrive.

As they were unable to purchase many necessities, settlers had to be self reliant making building skills and domestic tasks like spinning highly desirable.

This spinning wheel was made for use in Seven Oaks House. Its matching armchair was specifically designed for use while spinning as the chair's forward pitch facilitates use of the wheel.

A purpose-built chair of this type is rarely seen or considered, but would have been invaluable for the person who spent hour-upon-hour spinning woolen fibers into yarn or thread. The yarn could then be used on a loom to create textiles or used in knitting, while the thread could be used for sewing clothing or other useful or decorative items for the house.