Chapter:
Home Sweet Home
Reading Chair
"La-z-boy's grandfather?"
1895 wooden custom-built Morris-style reading chair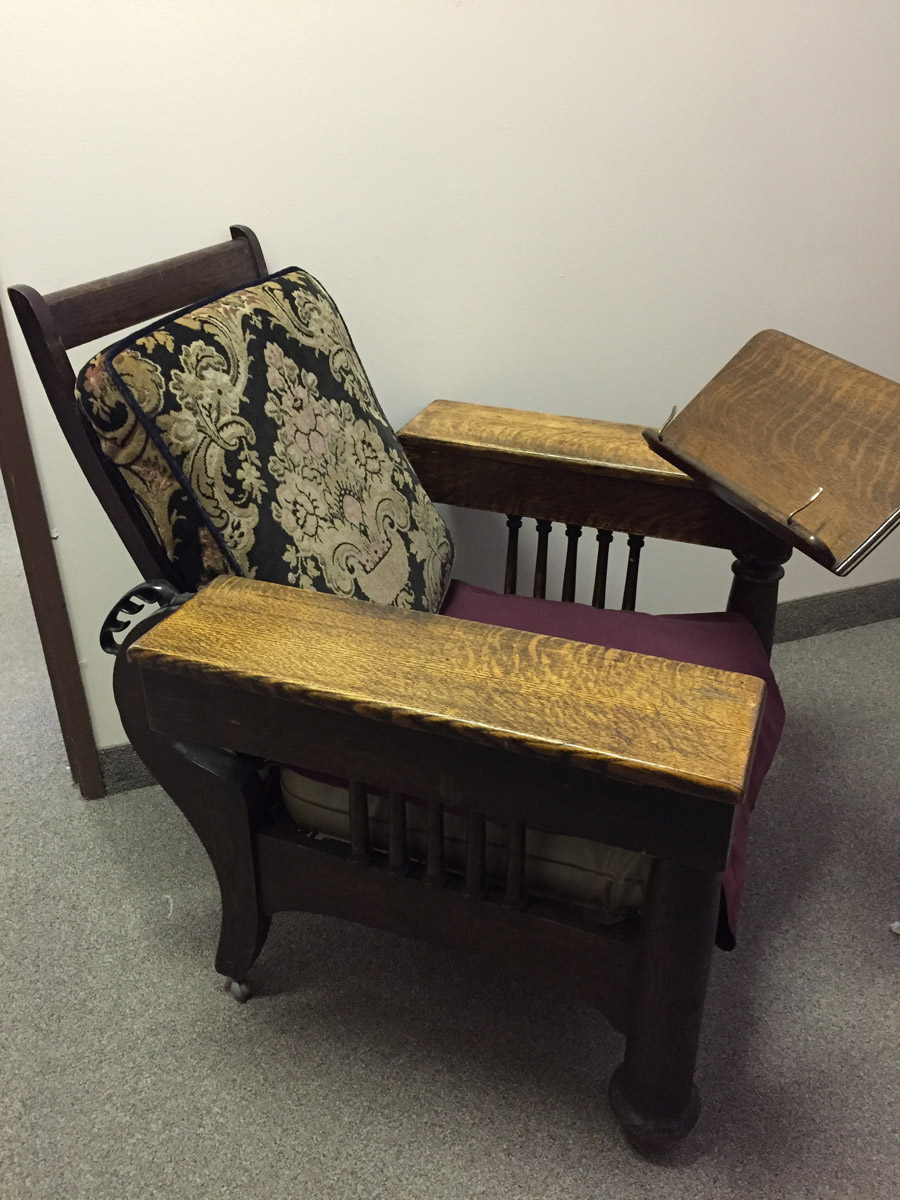 1805 Morris-style reading chair
Story
This reading chair once belonged to Victor Mager. The chair was designed for relaxation and leisure; it can recline and both armrests open to reveal hidden storage.
Legend has it that this is where Mr. Mager would keep his dentures when they were bothering him. The iron swivel book stand and metal casters are not typically included on a Morris chair so this chair was probably custom built to meet his needs.