Chapter:
Connections
"Lost girl" cotton dress & bonnet
"When last seen she was wearing her pink dress and blue bonnet"
A community gathered to search for a missing girl who was wearing this cotton dress & bonnet.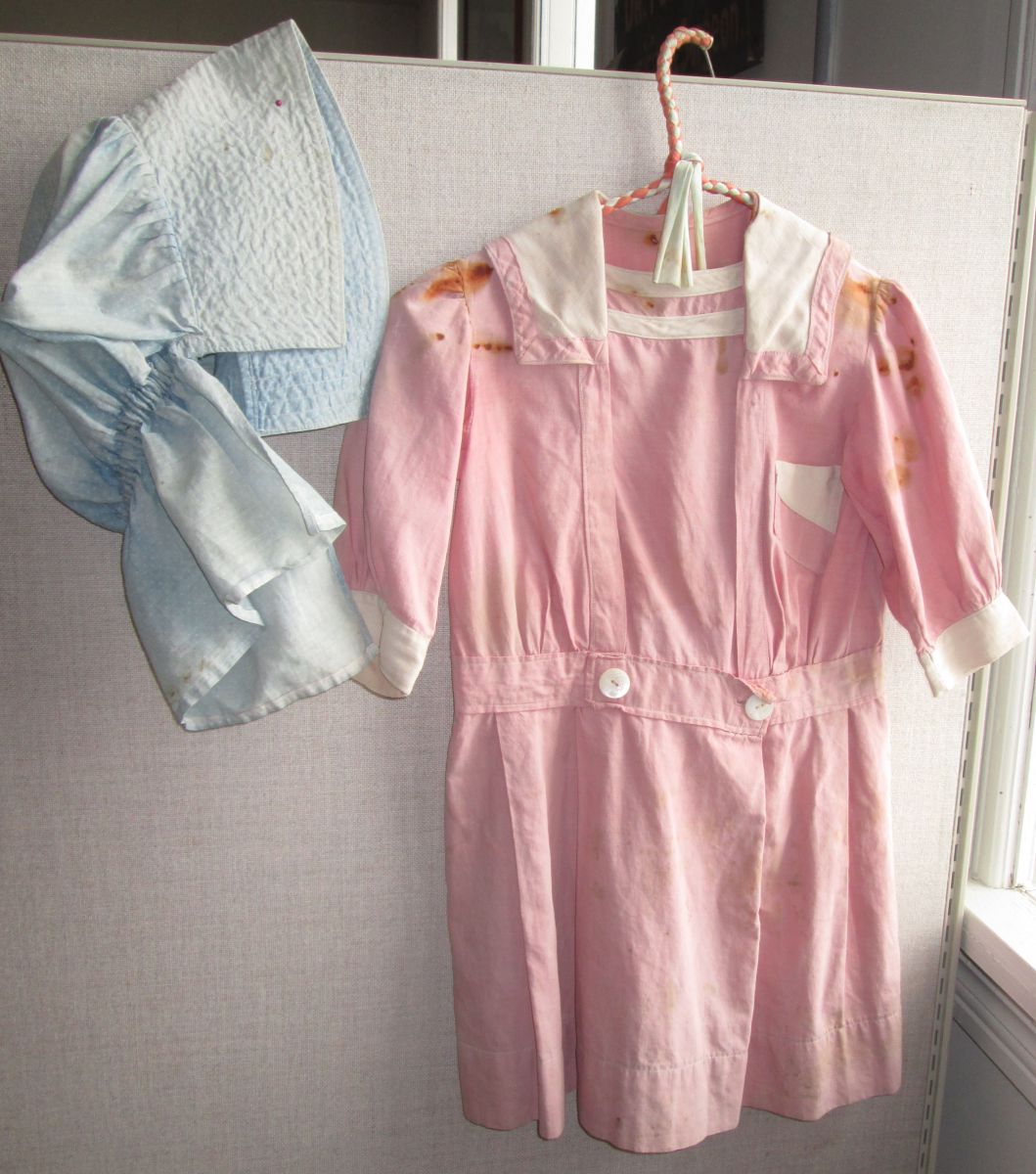 Cotton dress & bonnet
Story
A missing child is every parent's worst fear.

During the summer of 1919, while on a berry picking outing, six-year old Evelyn Thomas wandered away from her family. She was wearing the pink dress and blue bonnet shown here.

The entire community rallied together to find the little girl as bright day turned to cold, dark night.

Prairie people have always came together in times of need, whether it's a threatening flood, fire, or to find a child gone missing from their home.

Fortunately Evelyn's story had a happy ending as she was found the next morning at the home of Mr. and Mrs. Laurient, six miles from where she started.