Chapter:
Challenges and Hardships
Polio Doll - Bertha Buydens Matthys
1912 doll for 2-year old girl sent alone to Belgium for polio treatments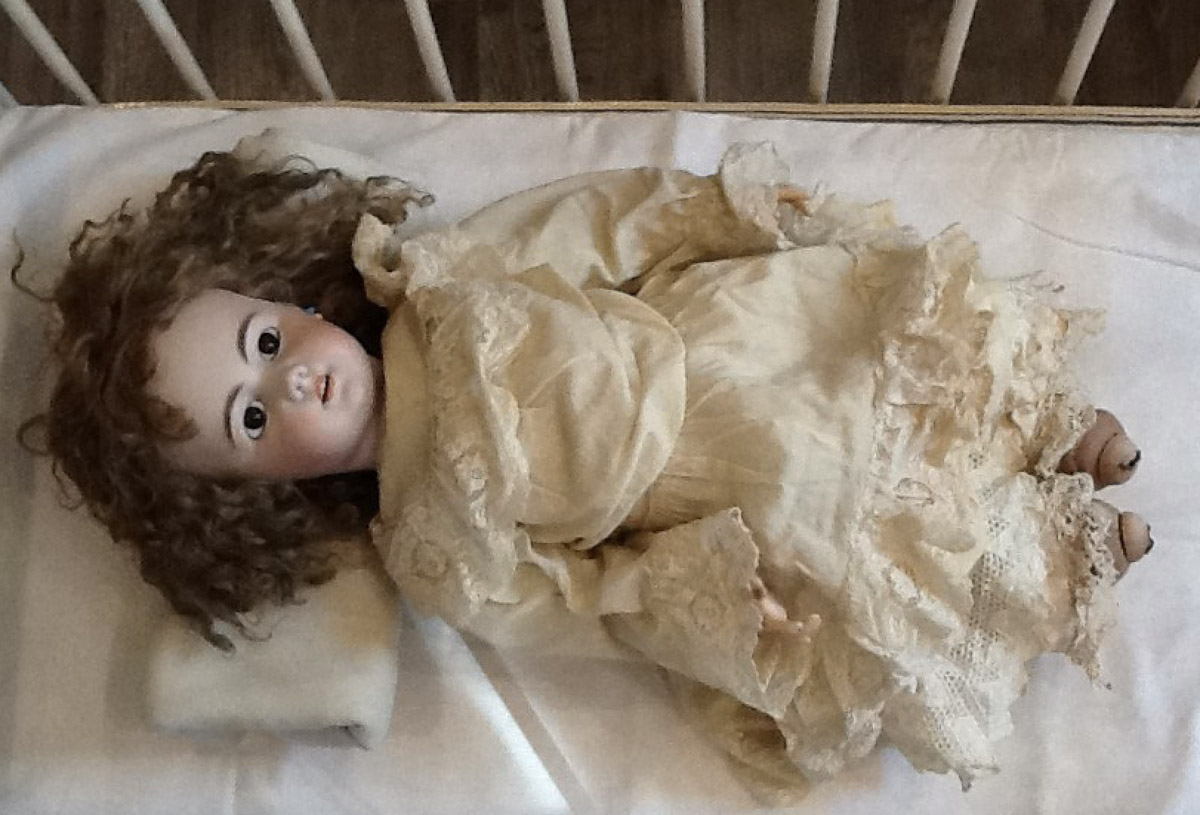 1908 'polio' doll
Story
Bertha Buydens Matthys was born at St. Alphonse, Manitoba in 1908. She came down with polio when she was 3 months old and was taken to Belgium for treatment when she was 2 years old. This doll was given to Bertha by her uncle, Van Oycke, because she was "such a good girl." After 2 years of treatment the family story is that the specialist said, "Take Bertha home and love her. We cannot cure her right leg. The King has polio also and cannot move his arm. We cannot cure him either."