Chapter:
Imagination
Criddle Cutouts Collection
"Moo!"
1909 Criddle cutouts collection - dogs, deer, horses & cows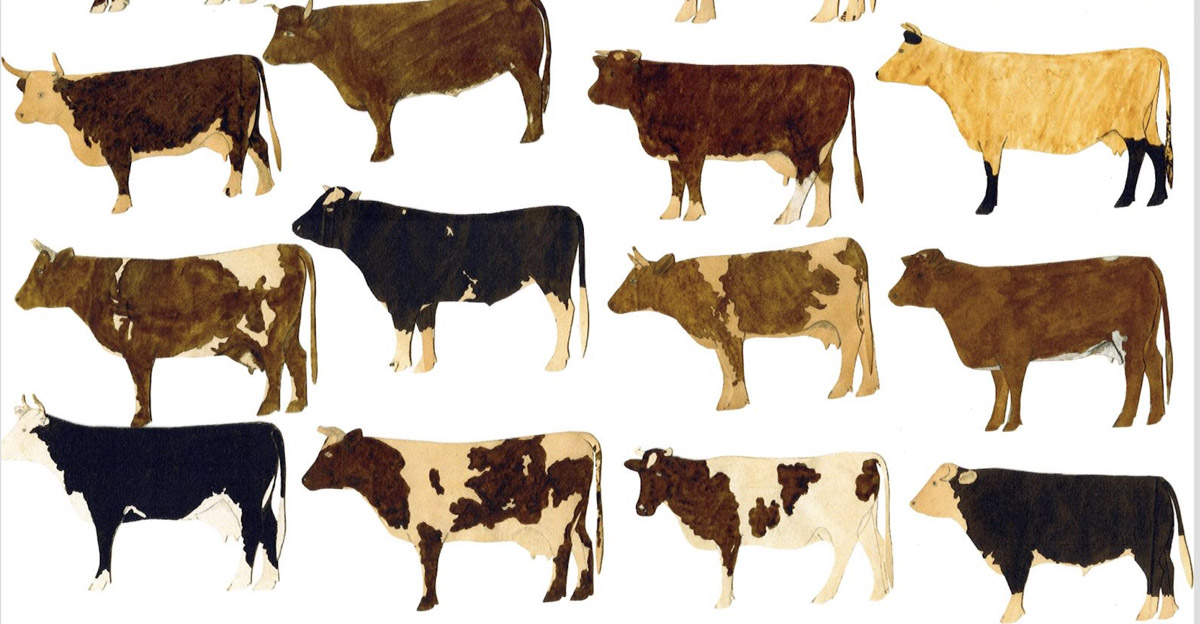 Cutout cattle
Story
These animal cutouts were created by 16-year-old Alma Criddle in 1909 in Aweme, Manitoba. The collection includes painted cows, calves, dogs, horses and deer. The cows each have names, such as Lobella, Pansy and Snowdrop, and may represent real cattle on their farm.