Chapter:
Fun and Games
Tabletop hockey game
"Hockey night in Flin Flon - '60s style"
1966 Canadian wood tabletop hockey game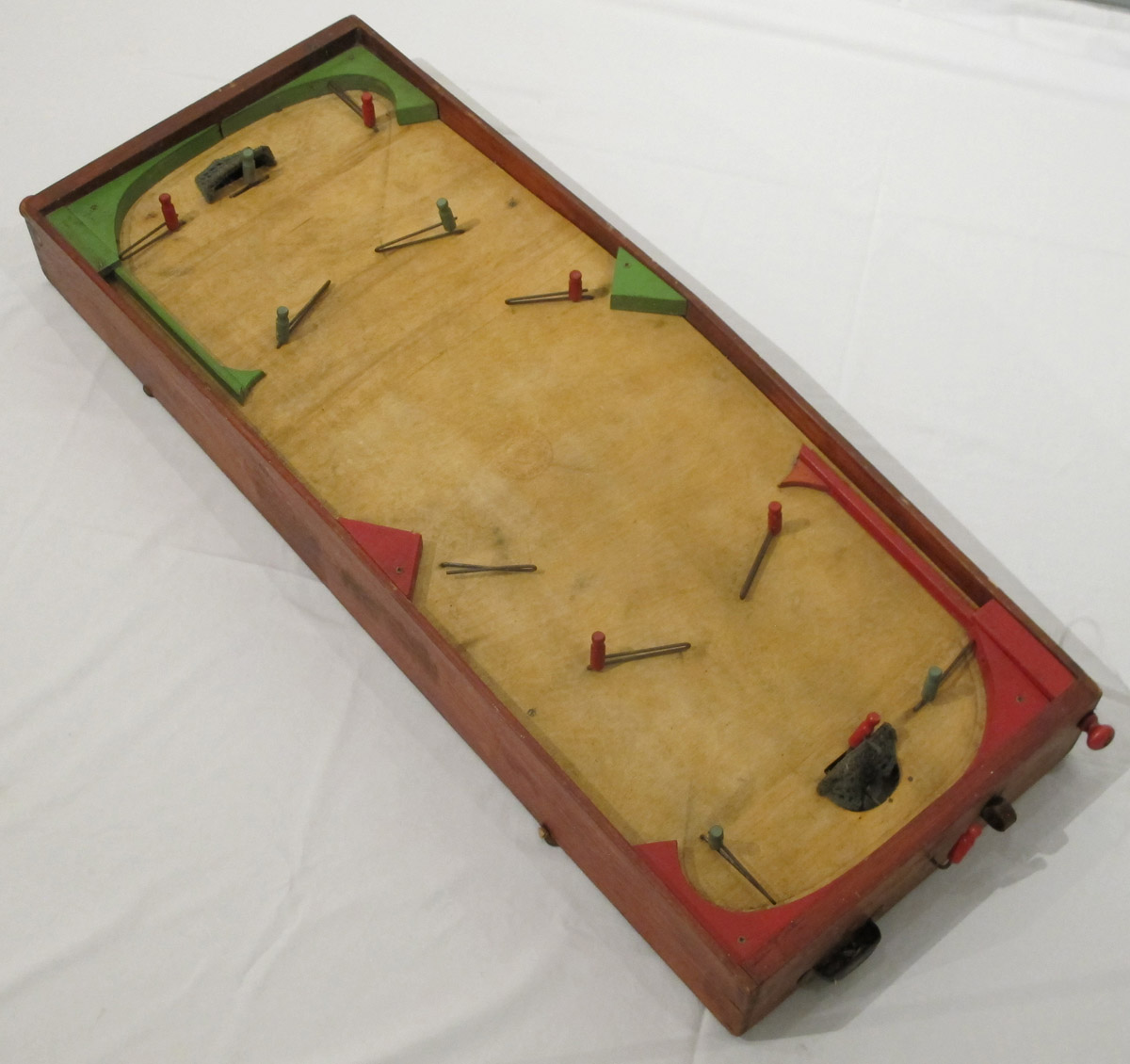 Tabletop hockey game
Story
This commercial toy is a small representation of the importance of hockey in the Canadian community. Built in 1966, in Ontario the plywood tabletop hockey game consists of five players and a goalie for each side. When it was not possible to play hockey outside this game provided an entertaining diversion.

Hockey is one of Manitoba's most popular recreational activities and this is especially true in the community of Flin Flon. The town is home to the Flin Flon Bombers, winners of the 1957 Memorial Cup (Junior Hockey Champion). The community has also produced a number of NHL players including, Eric Nesterenko, Dean Evason and Ken Baumgartner.

However, no player from Flin Flon had the impact that Bobby Clarke did. Born and raised in Flin Flon, Clarke was diagnosed as a diabetic at 15 years of age. He worked incredibly hard, sometimes practicing three times a day, to ensure his diagnoses would not prevent him from playing hockey at the highest levels. His hard work paid off when he was selected by the Philadelphia Flyers in the second round of the 1969 NHL draft. He would go on to lead the Flyers to two Stanley Cup Championships, be named league MVP three times and be inducted into the Hockey Hall of Fame.