Chapter:
Fun and Games
Elf from the Eaton's Fairytale Vignettes
"Christmas magic"
Elf from Eaton's fairy tale vignettes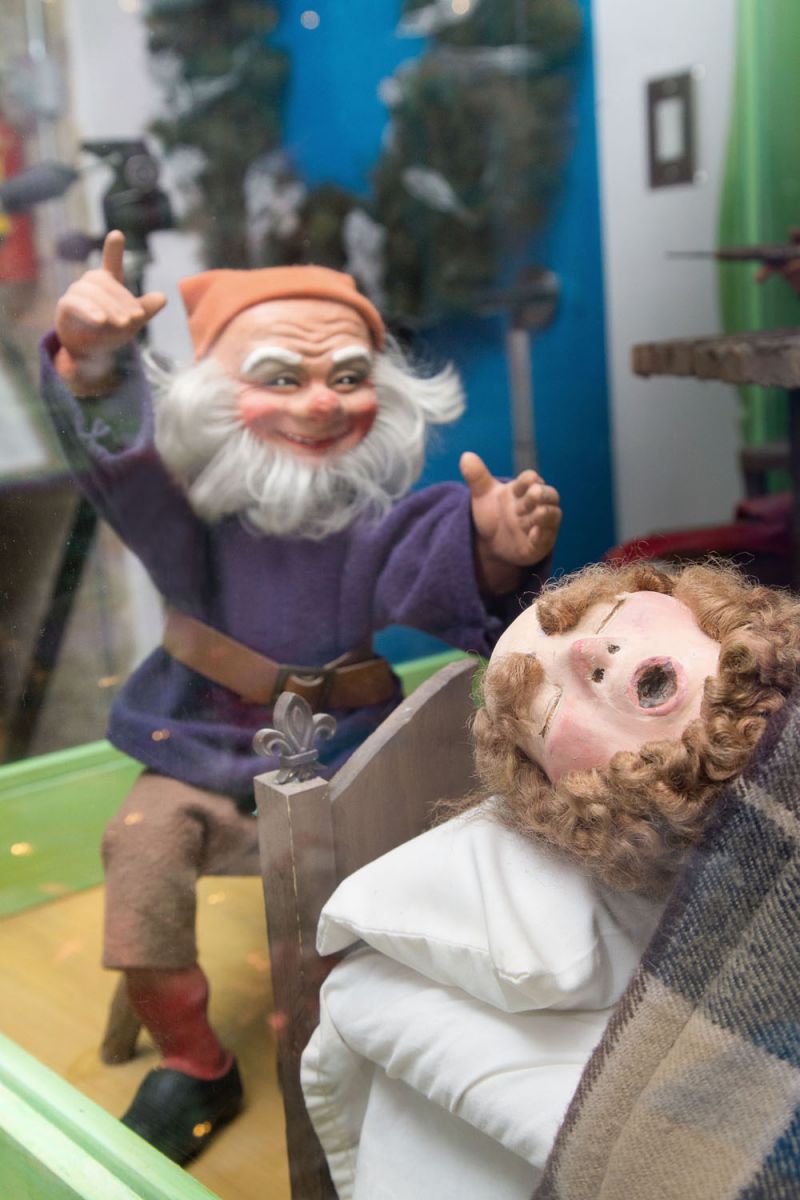 Eaton's vignette The Elves and the Shoemaker
Story
A Christmas time excursion to Winnipeg's downtown Eaton's Department store was no ordinary shopping trip. The store was elaborately decorated both inside and out. Pedestrians walking by on Portage Avenue were treated to beautifully decorated display windows showcasing all the store's wares available for the holiday. However, the highlight for children visiting the building was the Fairytale Vignettes located on the ninth floor annex.

The display was housed in a Christmas village and featured 15 fairytales which included Cinderella, Humpty Dumpty, The Emperor and the Nightingale, The Little Match Girl, Three Blind Mice, and many more. This picture shows the vignette the The Elves and the Shoemaker.

The figures are made from papier-mâché and fabric. Visitors would read the fairytale on a storybook panel and then activate a mechanism that would move the characters. After viewing the vignettes the final stop was a visit and photo with Santa Claus. The closure of Eaton's resulted in the vignettes being relocated to the Children's Museum in Winnipeg.

Eaton's was also responsible for Winnipeg's Santa Claus parade. The parade debuted in 1909 and was organized by the company until 1965 when it was taken over by community organizations who continue to manage it to this day.