Chapter:
Making Your Mark
Ventriloquist's doll, Jerry
"I saw your lips move!"
1923 Magician Len Vintus and his ventriloquist doll, Jerry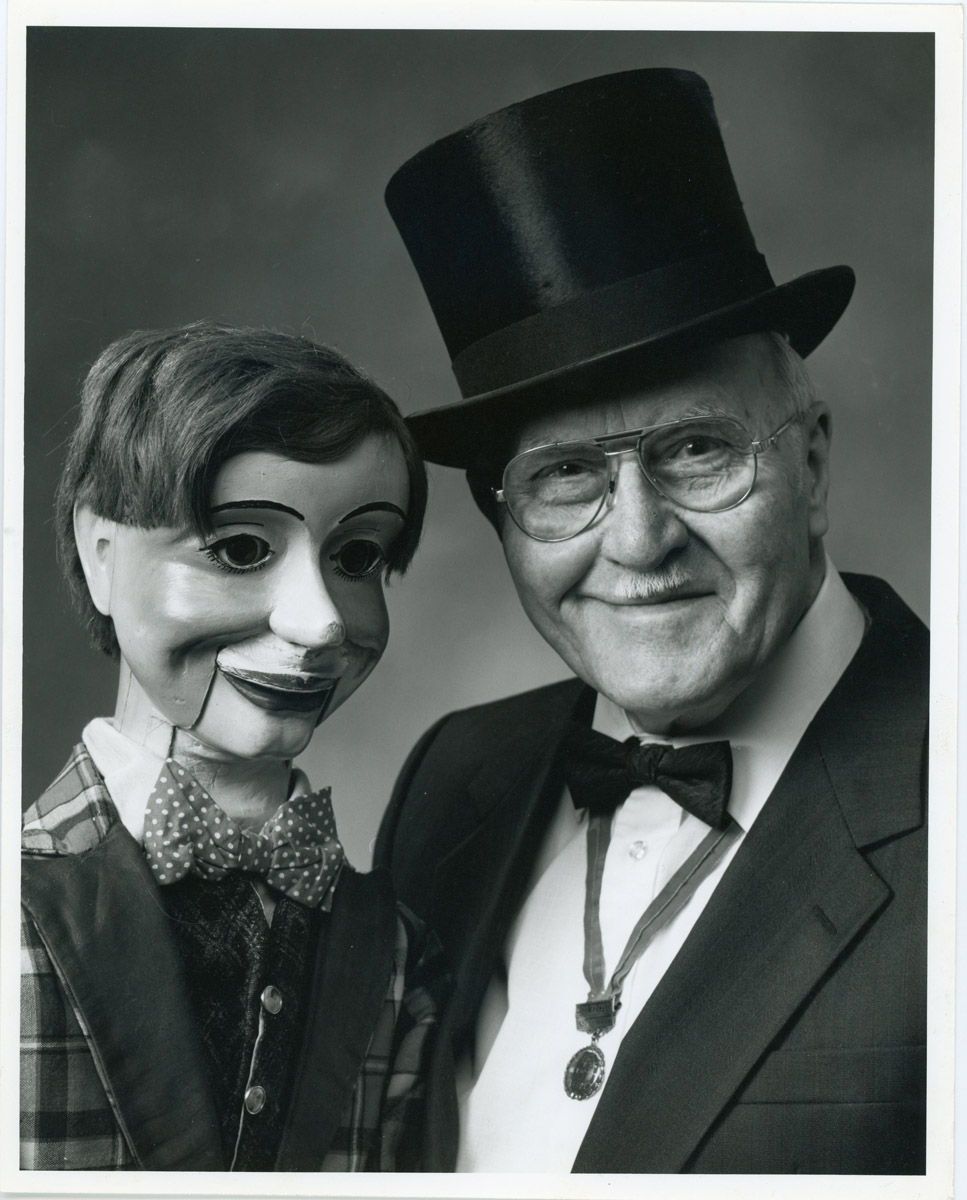 Len Vintus & Jerry
Story
Magic is not often associated with small railway towns, however, the International Brotherhood of Magicians was formed in the town of Transcona (now part of Winnipeg).

Magician Len Vintus founded the group along with two other young magicians in 1922. The brotherhood has now grown to be the largest organization of magicians in the world with members in 88 countries. Vintus was the first president and held membership #1. Since then David Copperfield, Lance Burton and Criss Angel have all been members.

While performing in his black cape and top hat, Len Vintus was often joined on stage by his partner Jerry. Jerry was his ventriloquist dummy. Jerry was created in 1923 by the same carver who made Charlie McCarthy, the sidekick to the famous ventriloquist Edgar Bergen.

Len Vintus was the stage name of Mel McMullen whose accomplishments went far beyond magic and ventriloquism. In 1958 he was appointed the Provincial Deputy Minister of Industry and Commerce. When he became a manager for the Manitoba Travel and Convention Association, he became known as "Mr. Manitoba" due to his unfailing enthusiasm for the province, its heritage, and its resources.
(Jerry didn't have a lot to say when asked.)