Chapter:
The World We Live In
Giant Fish (1903 BIG Sturgeon)
You should see the one that didn't get away!
1903 Largest Sturgeon (406 lb) caught caught in Roseau R.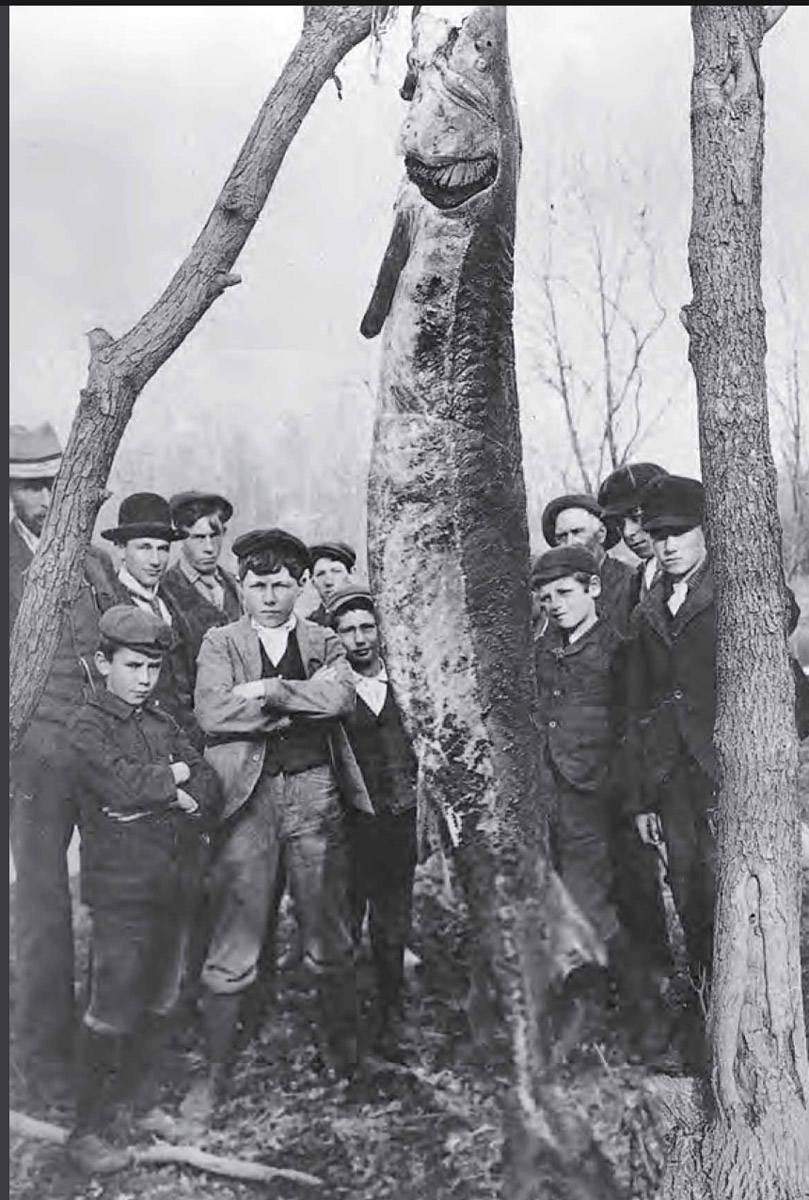 Men & 406 lb Sturgeon
Story
Many a tale has been told about the one that got away. Alex Waddell had no such problem when in 1903, he caught a 406 pound Sturgeon in the Roseau River measuring about 15' 2" long and estimated to be 150 years old. In fact the fish was so large that five feet trailed on the ground behind the wagon that was used to take it home.