Chapter:
Innovation
Fishing Needle Filler
"Through the eye of a needle"
Winnipegosis teen's prototype tool to fill needles with fishing twine to repair nets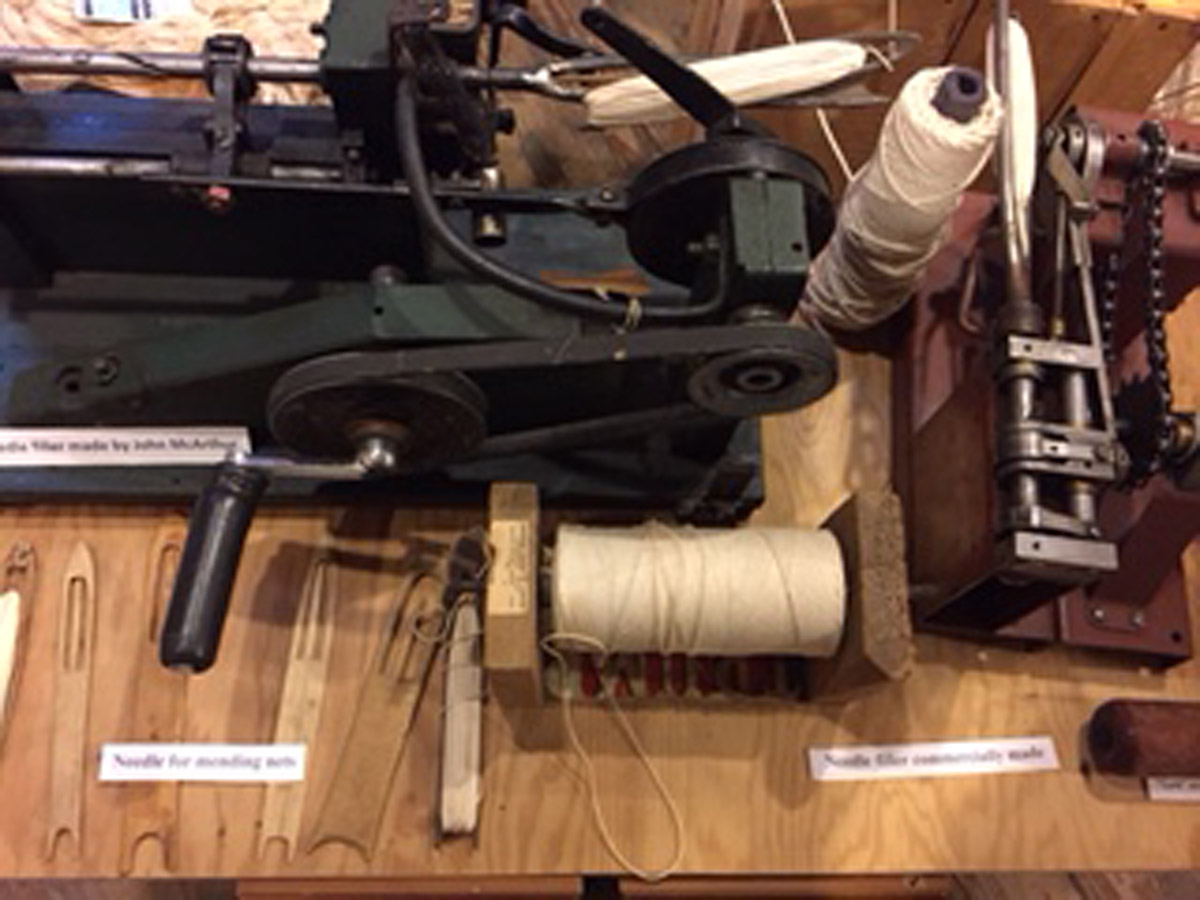 Fishing Needle Filler
Story
This is a prototype of a Fishing Needle Filler.
Fishing was an important industry that drew many immigrants to Lake Winnipegosis in the late 1800s to early 1900s and continues to be an important industry today. Maintaining and repairing nets are essential daily tasks and the filling of needles with fishing twine was a tedious, time consuming job that involved the entire family and was frequently assigned to children.
This prototype of a mechanical needle filler was built by John MacArthur, a creative sixteen year old Winnipegosis teenager. He sold it to a mechanist for $200.