Chapter:
Innovation
Fishing Net Reel (miniature replica)
"Reel 'em in!"
Fish camp net reel (miniature)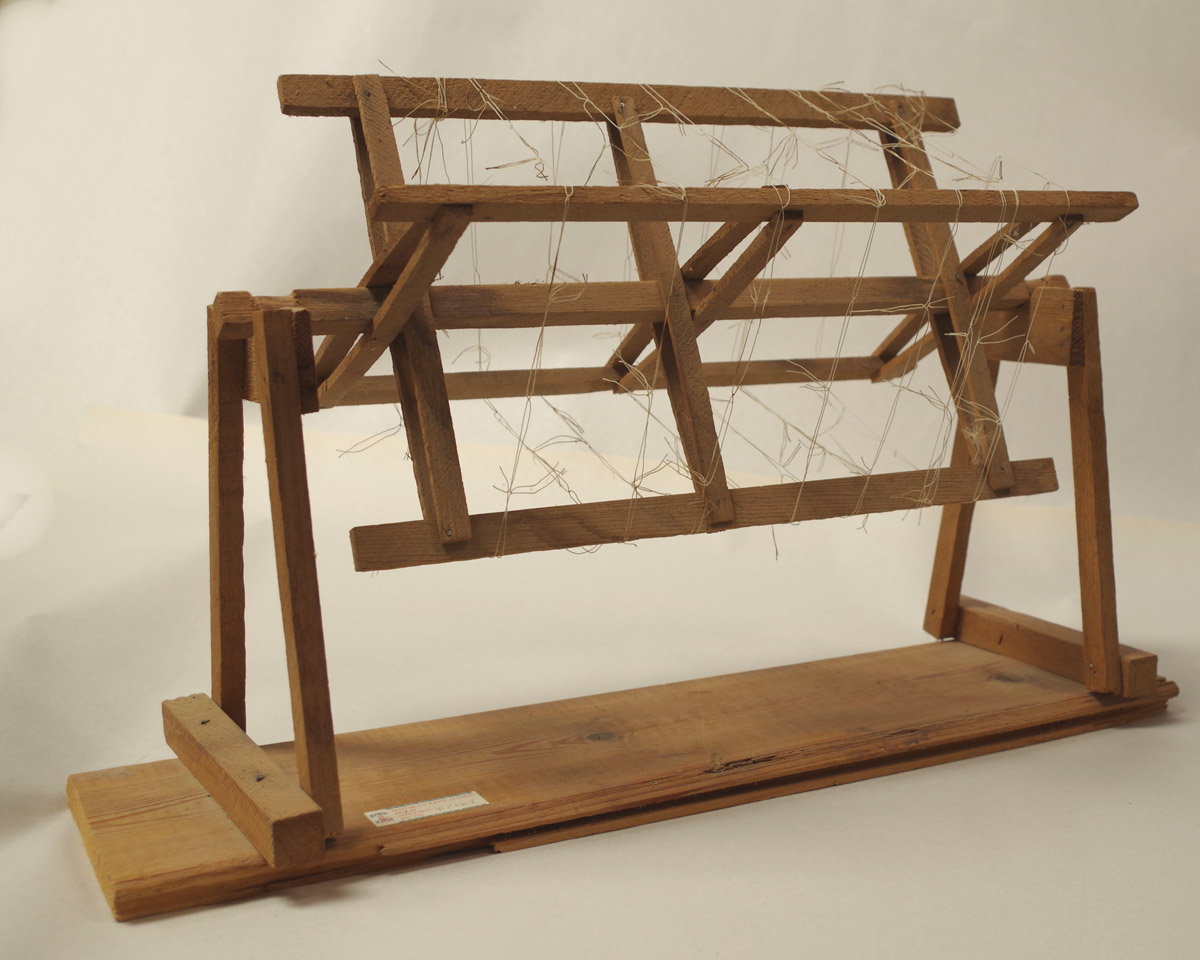 Net Reel (miniature replica)
Story
The eruption of Mount Askja, along with difficult economic conditions, led to many Icelanders leaving their homeland in the late 1800s and early 1900s. The largest group of immigrants would settle in Manitoba along the shores of Lake Winnipeg in an area that became known as New Iceland. The settlement site was chosen in part because it would allow the establishment of a fishery.

Coming from a country where fish were the main source of food and an important export, it is no surprise that the fishery industry was economically significant to many of the families in New Iceland. The fishery provided both food and income in an area where most households were comprised of farmers who fished and fishermen who also farmed.

Before synthetics, when fishing nets were either linen or cotton, fishers had a net reel in their yard or camp. The reel was used for drying nets after they had been dipped in bluestone (copper sulphate) to prevent the natural fibers from rotting.

Nets were pulled from the water bi-weekly during the fishing season to be dipped and dried before setting them again. The net floats and lead sinkers had to be removed before the dipping and then seamed on again to the tops and bottoms of the net mesh by the fishermen and their families.