Chapter:
Connections
Bed Cover
1902 embroidered cotton bed cover with donors names on white sheet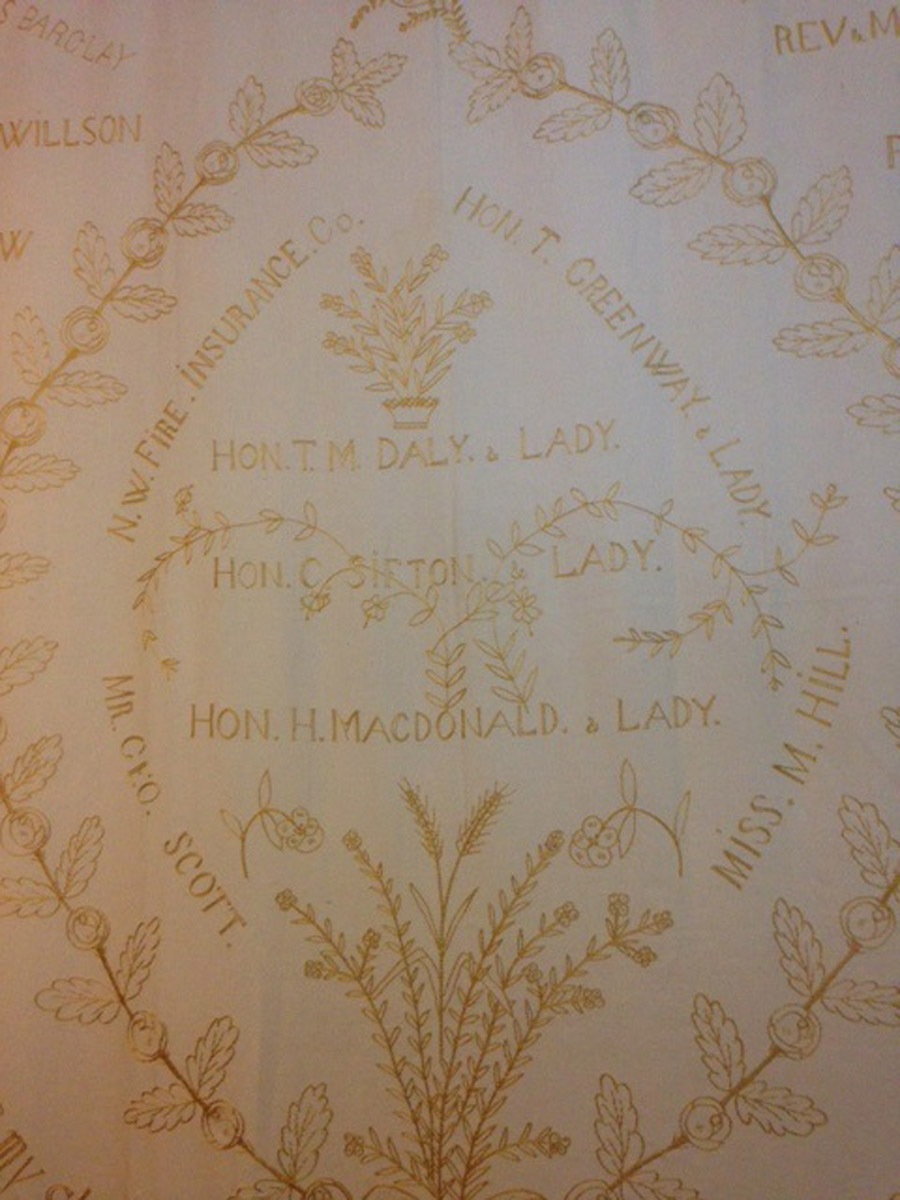 Embroidered bed cover CU
Story
This white cotton bed cover with delicate gold embroidery is circa 1902. The bed cover was beautifully made by two local ladies to raise money for the Presbyterian Church. It features the names of donors who supported the project.