Chapter:
Body and Soul
Capital
"A capital idea"
1900 gold-coloured plaster Capital in Holy Ghost Catholic Church, Selkirk Ave, Wpg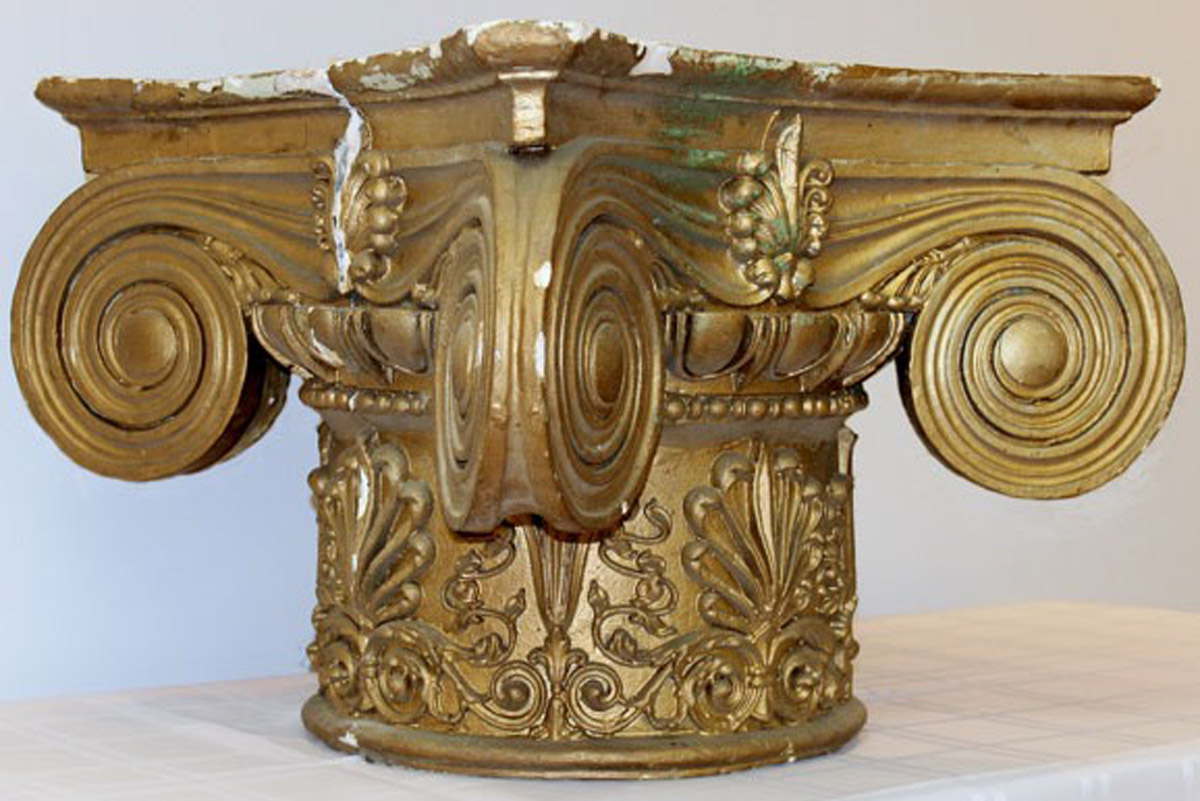 capital Holy Ghost Church (side view)
Story
This 1900 gold-coloured plaster capital is from the Holy Ghost Catholic Church on Selkirk Avenue in Winnipeg. The old building of the Holy Ghost Church was erected in 1900 on the initiative of Archbishop Langevin who was concerned with the spiritual well-being of new immigrants settling in the Archdiocese of Saint Boniface.
This artifact commemorates the early settlers who lived in the North End of Winnipeg. On June 3, 1900, Archbishop Langevin dedicated the church to the Holy Ghost in recognition of the various nationalities which made up the parish. This building was demolished in 1986 and in the following year a new church was built in its place.