Chapter:
Hopes and Dreams
Leg Shackle Key & Jail Cell Key
1880s Keys used to lock Riel Leg Shackle & Jail Cell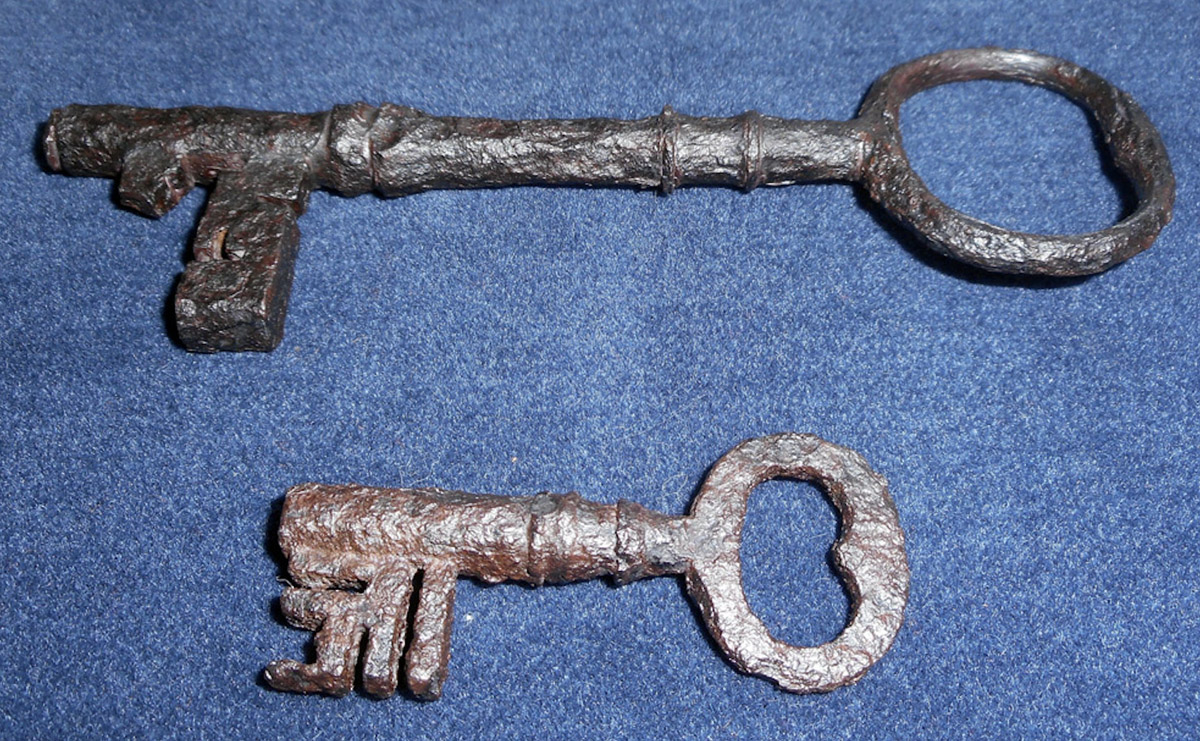 Riel leg shackle & jail cell keys
Story
These 1880s keys were used to lock Louis Riel's leg shackle and jail cell. One key locked Riel's jail cell in Regina, the second was for his leg shackles. Both keys stayed in the Riel family for a long time, until Yvonne Riel, a family descendant, gave them to Sophie Kellendonk, who donated them to the museum.