Chapter:
What We Can't Live Without
P.C. Paul Lacroix & St. Claude Gaol prisoner
"Even a small town had a jail"
1920s St. Claude Gaol with Constable Lacroix & prisoner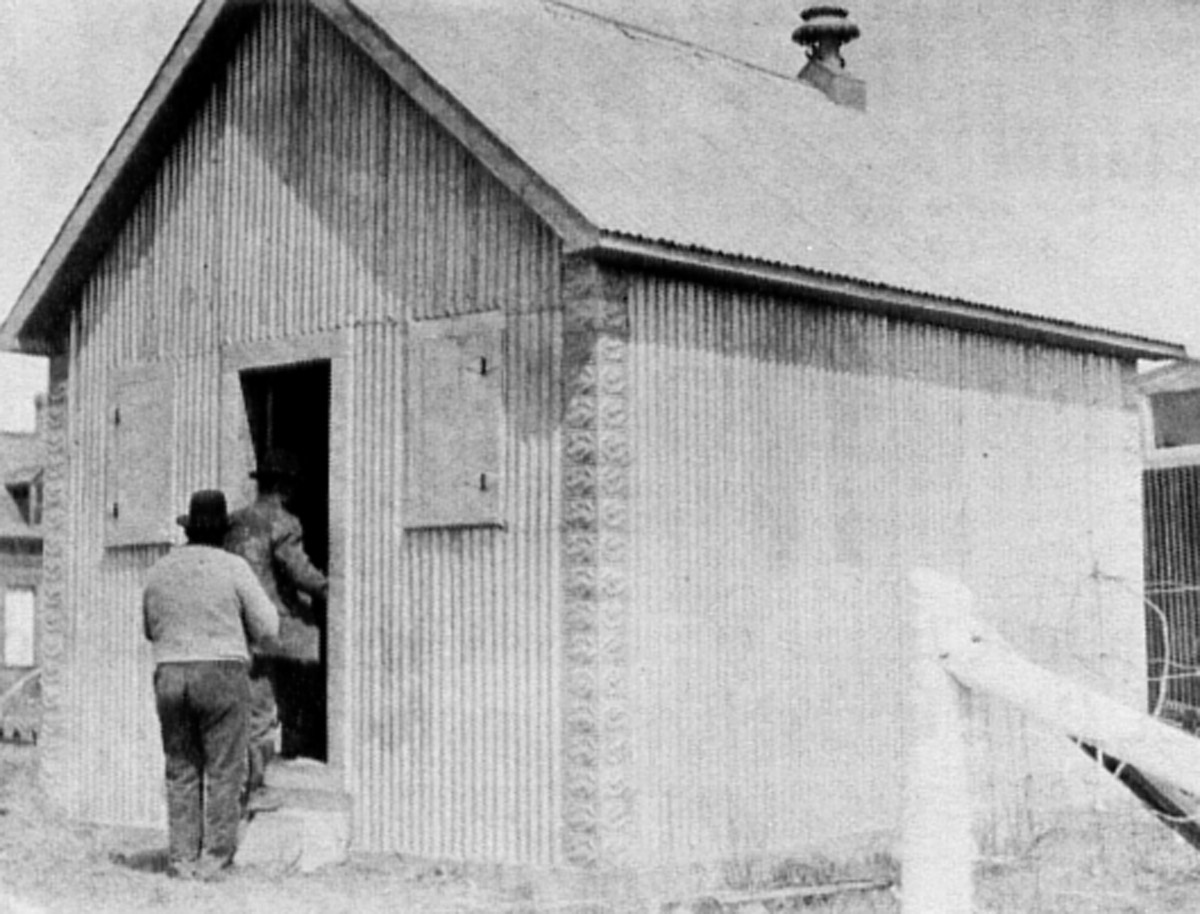 Constable St. Claude Gaol
Story
This shows Paul Lacroix (the first village police constable) showing a prisoner into the St. Claude Gaol circa 1920s. The Saint-Claude Gaol stood on the edge of the village of St. Claude for the longest time. The first jail (1912) still stands on St. Claude's original High Street. It was used until the 1930s and extended to the rear to serve as the village fire hall from the 1940s to 1975.