Chapter:
Connections
Bobbie Helmet
"An essential piece of an officer's uniform"
1900-50s Police Bobbie helmet, adapted from British, with city crest on black maple leaf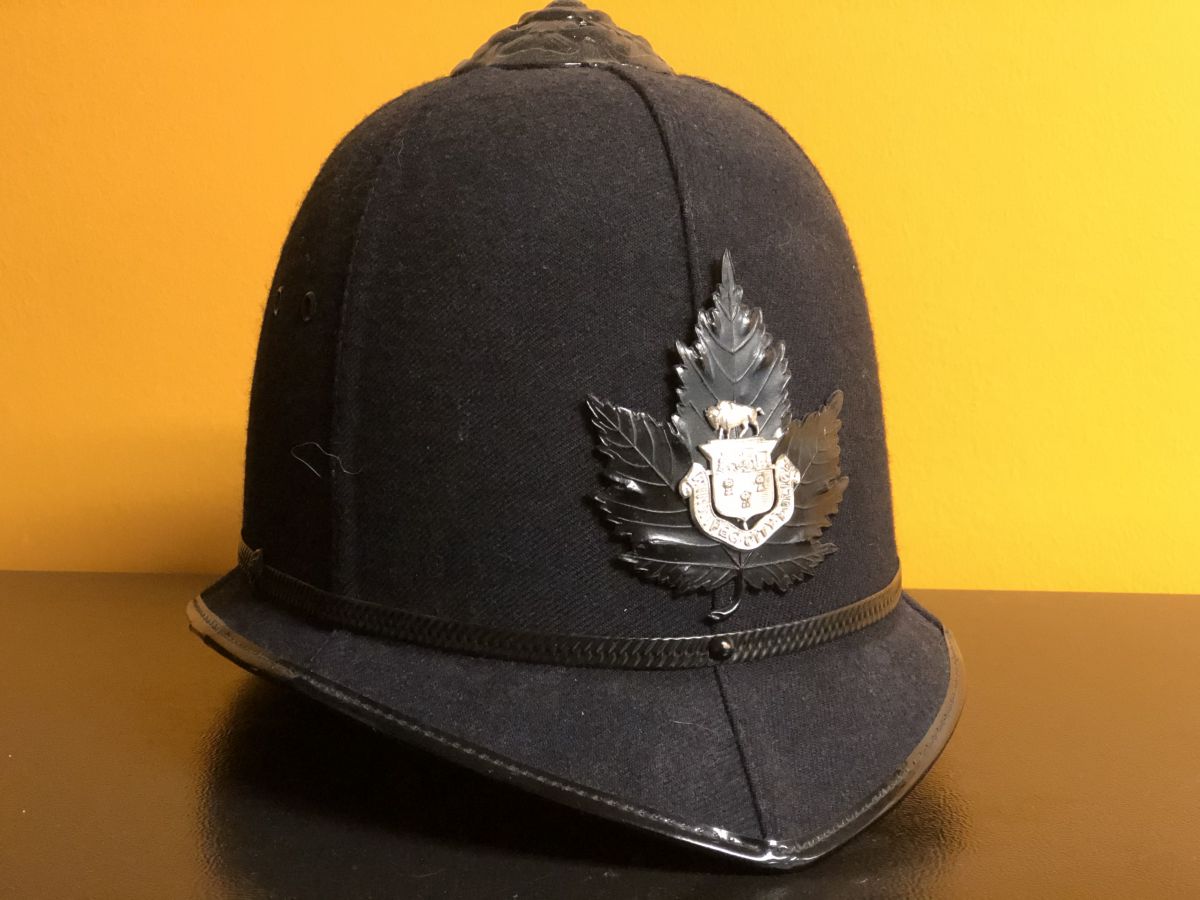 Bobbie helmet
Story
Adapted from the British police, the Police Bobbie Helmet came to Winnipeg around the turn of the 20th century and was worn by officers until the 1950s, when it was replaced by the forage cap. The helmet badge is the second version, that of City of Winnipeg crest (prior to amalgamation) upon a black maple leaf, with the Countess of Dufferin, three sheaves of grain, and the bison at the top.

The helmet is constructed of leather and fabric, with a stiffening agent to give a firm shape.