Chapter:
Home Sweet Home
Vintage Brass Smoking Set
1892 circa Brass Smoking brought with John Emes as Sprague Lumber manager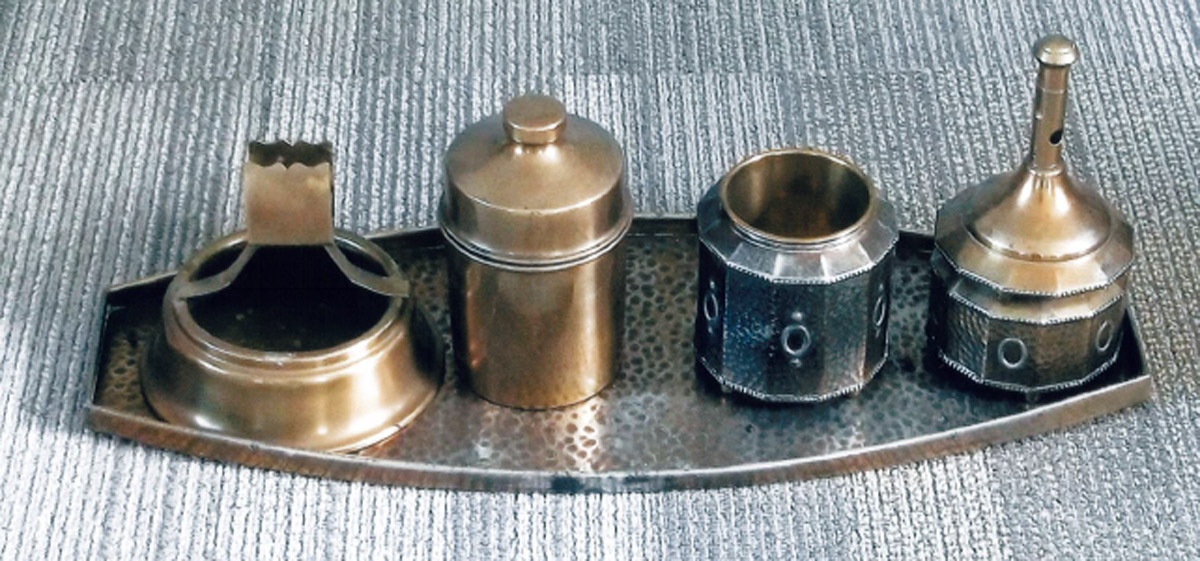 brass smoking set
Story
This is a 1892 circa Brass Smoking set that was owned by John Emes who was the manager of Sprague Lumber. John Emes was sent by Daniel Eames Sprague to search for timber. Mr. Emes came by canoe from the Red River to the Roseau River to the Sprague River and discovered the solid virgin timer in the area.