Chapter:
Making Your Mark
Taché inkstand
"You wouldn't dip anyone's ponytail in here"
1864 Father-of-Confederation Taché sailboat inkstand with glass ink bottles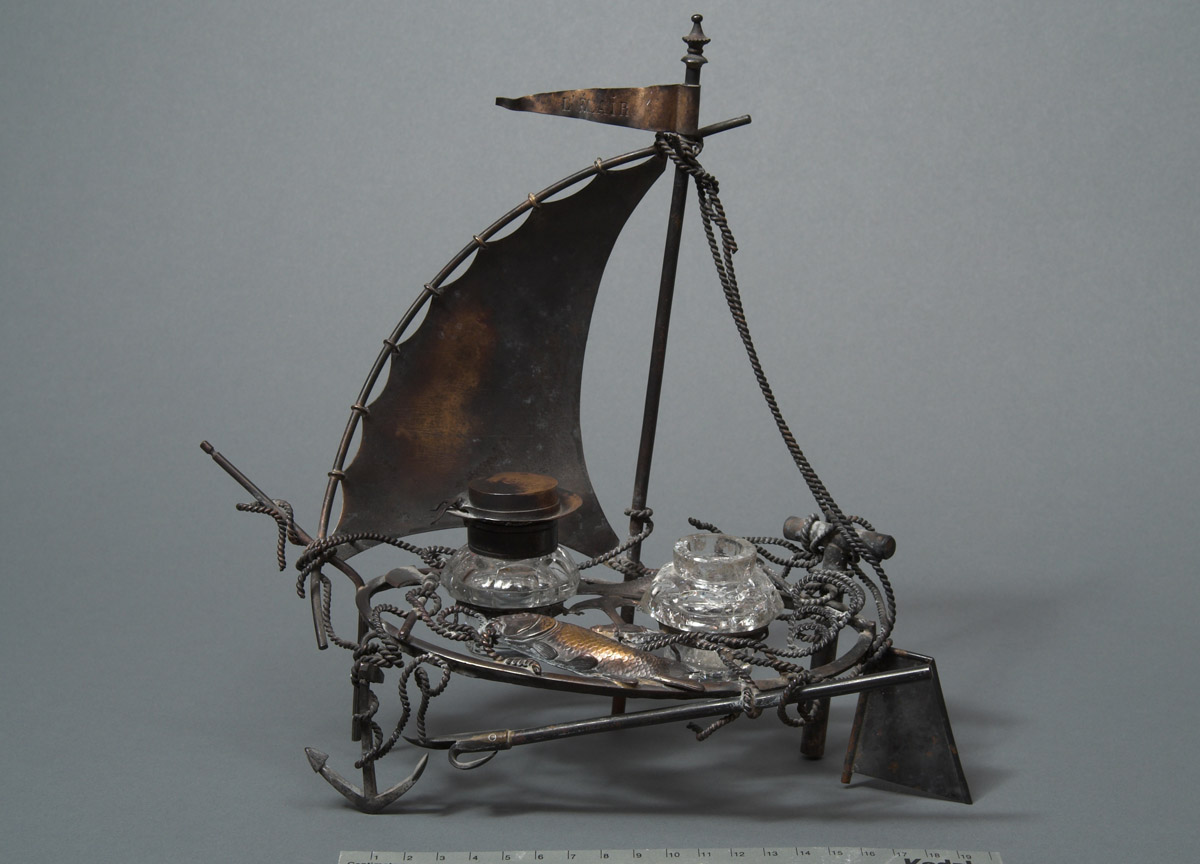 Tache sail boat Inkstand
Story
This inkstand belonged to Sir Étienne-Paschal Taché, a Father of Confederation, and the uncle of Alexandre-Antonin Taché, Archbishop of St. Boniface.
Archbishop Taché corresponded with his cousin Adèle, Sir Étienne's daughter. It is said that the inkstand was proudly displayed on the meeting table of the Council of Bishops in St. Boniface. With time, and because of its original owner, the inkstand was thought to be the one used by Sir Étienne to sign the Confederation papers at the Québec conference in Quebec in 1864. However, the official inkstand is displayed at the Parliament Library in Ottawa, and looks much more appropriate for such an official function than this rather whimsical piece.