Chapter:
Imagination
Gabrielle Roy Royal portable typewriter
"Award winners were born of its keys"
1940 Royal portable typewriter-Gabrielle Roy used to write her first novel "Bonheur d'occasion"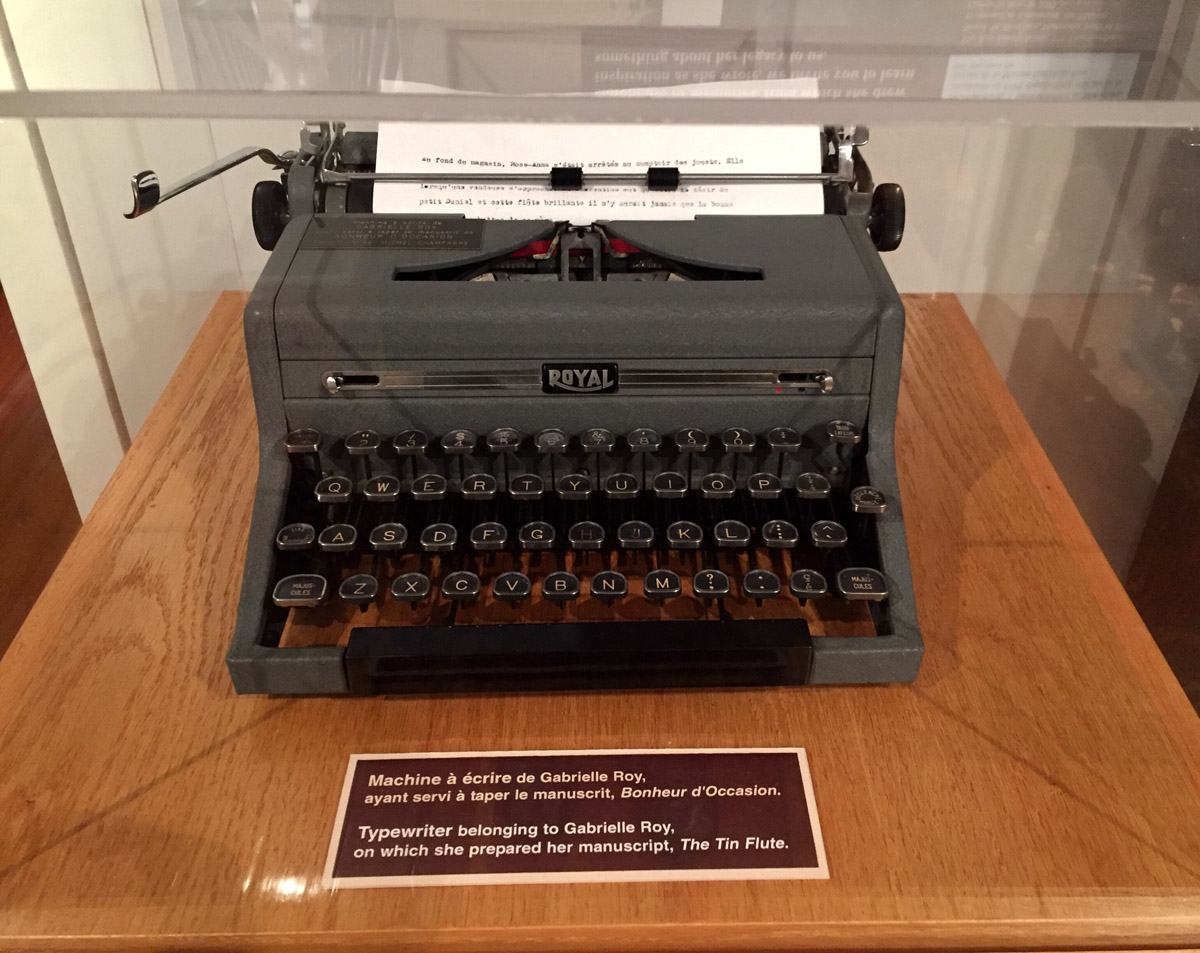 Roy's portable typewriter (circa 1940)
Story
This Royal portable typewriter was used by Gabrielle Roy to write the manuscript of her first novel, "Bonheur d'occasion". Published in 1945, it won her the prestigious Prix Femina. Its English translation, "The Tin Flute", published in 1947, won the Governor General's Award and the Royal Society of Canada's Lorne Pierce Medal.

Gabrielle Roy is one of the most important Francophone writers and one of the most influential Canadian authors, receiving the highest literary awards. Her books have been translated in many languages as well as English. She was born in Saint-Boniface, Manitoba, in 1909, and passed away in Québec in 1983. The Roy family home on Deschambault Street in Saint-Boniface opened as a museum, la Maison Gabrielle-Roy, in 2003.