Chapter:
Fun and Games
Movie Projector 1950s
"A reel good time"
1950s Movie projector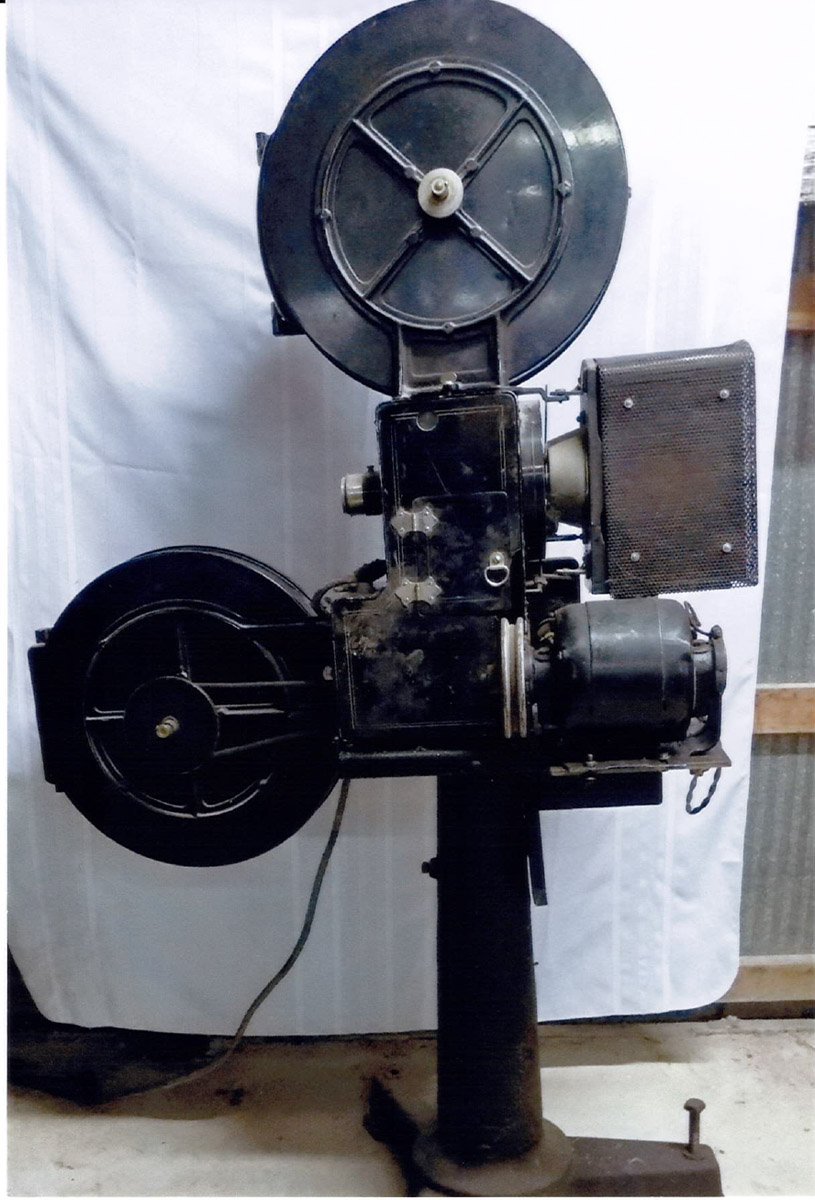 1950s Movie Projector
Story
Life in rural Manitoba during the 1950s did not allow for a lot of leisure time, but when it did one of the most popular activities was going to the movies. Many small communities were unable to support a movie theatre of their own, but they did not have to miss out as the local community hall could be just as good.

In the community of Inwood movies were shown once a week at the hall. The evening would include a cartoon, a news reel of current events and then the featured movie. A night at the movies was a social event, a chance to catch-up with friends and neighbours and to connect with the outside world.

This projector is one of two that was used in Inwood in the 1950s. Two projectors were required because a movie required multiple reels of film. When the projectionist noticed the cueing dots appearing in the corner of the film he knew it was time to change to the next reel on the other projector to avoid any interruption of the story.

In the 1960s the introduction of television and improved transportation options meant a decline in rural movie theatres. For many communities it was the loss of their most popular social gathering place.