Chapter:
Connections
Ashlock Printing Press
"Yesteryear's ancestor to today's laptop"
1880s Ashlock Printing Press-handset type for church service bulletins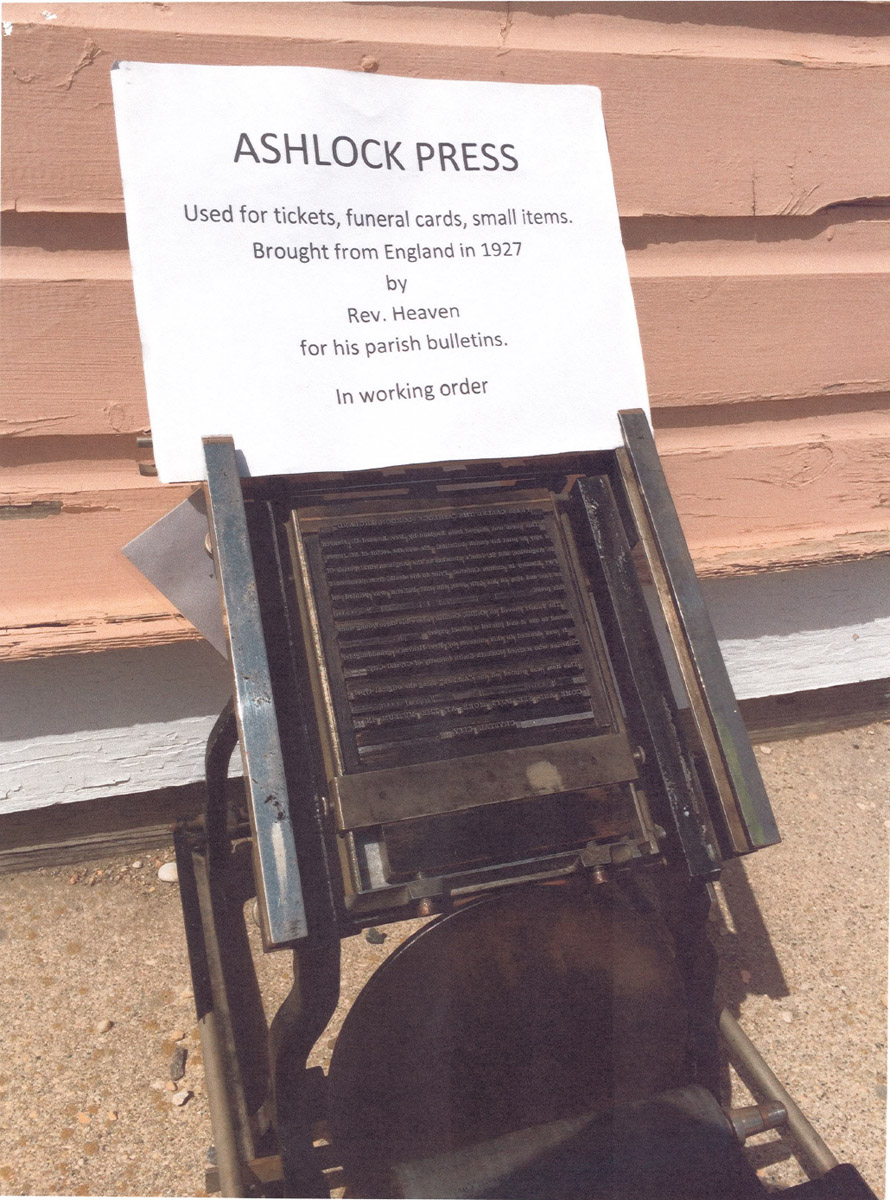 Ashlock Printing Press
Story
This Ashlock printing press came from England. It was donated to the museum by a grandson of Reverend Heaven in London and was used to print church services bulletins. It's understood that he would set it up every week for his service the next Sunday and would print out how many bulletins were needed.

It is unique in that it is very small and can be taken to shows to show people how a larger printing press works. It prints on paper 8 inches by 10 inches and operates like the Chandler & Price press we have in our museum. However, instead of weighing over 1000 pounds the Ashlock press only weighs about 15 pounds making it easily transportable. We call it our "portable" model.