Chapter:
Imagination
SVAVA Alþýðulegt Mánaðarrit (Book)
"More Icelandic language books were printed in Manitoba than in Iceland"
1898-99 issues of Svava Icelandic-Canadian journal, printed in Gimli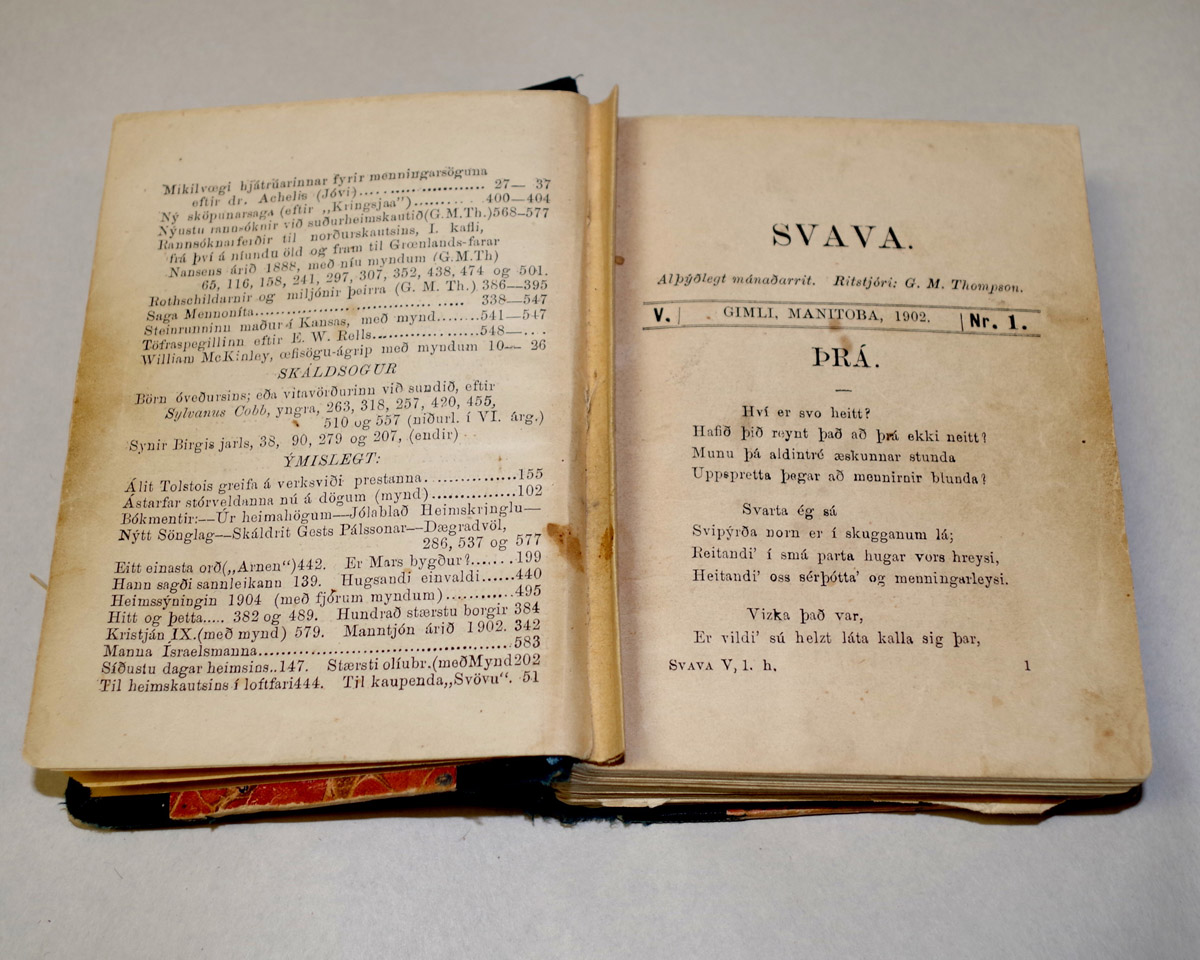 Svava Book Gimli 1902
Story
Icelanders love to tell a good story and it is likely from this tradition of storytelling that such a rich literacy tradition has developed. Since the early 18th century the nation has boasted of an almost hundred percent literacy rate. This love of books was something Icelandic Immigrants made sure to bring with them to Manitoba.

The Icelandic-Canadian journal, SVAVA, was printed in Gimli. This book includes 12 issues of Volume 3 (1898-1899) bound together with a cloth cover. The individual issues contain original poetry, reviews of recently published books, essays on various topics and an ongoing serialization of translated English-language novels.

At the turn of the 19th century there were more books published in the Icelandic language in Manitoba than in Iceland. The printing houses in Gimli and Winnipeg published books and journals of poetry, novels, short story compilations, travelogues, and translations of novels into Icelandic from other European languages.