Chapter:
Fun and Games
Vintage Bathing Suits
"Speedos these aren't"
1916 vintage black-knit bathing suits-typical of Grand Beach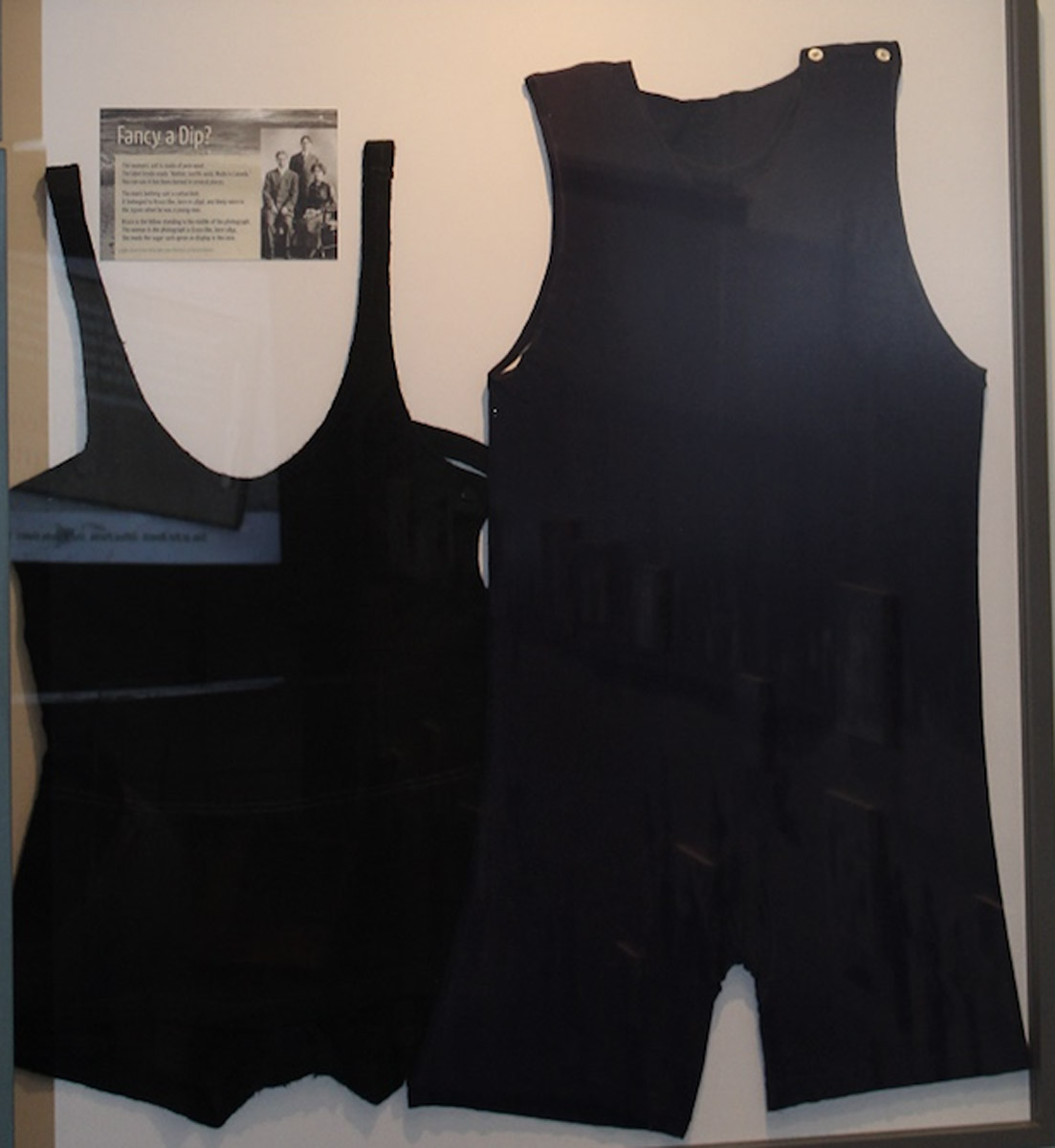 Vintage Bathing Suits
Story
In 1916, the Canadian Northern Railway opened a resort at Grand Beach. These black-knit women's and men's bathing suits represent the style that was popular at the time. Modesty was given priority over comfort, even for the men. Once they got wet, these woolen suits often sagged and added weight to the swimmers. If beachgoers did not own their own suit, they could rent one at the bathhouse.

Swimming and playing games at the beach drew visitors by the tens of thousands to the shallow waters banked by huge sand dunes along the east Lake Winnipeg shore. If visitors did not wish to swim, the beach provided many other amusements including a boardwalk, dance pavilion and a carousal.