Chapter:
Fun and Games
Vintage Bathing Suits
Speedos these aren't
1916 vintage black-knit bathing suits-typical of Grand Beach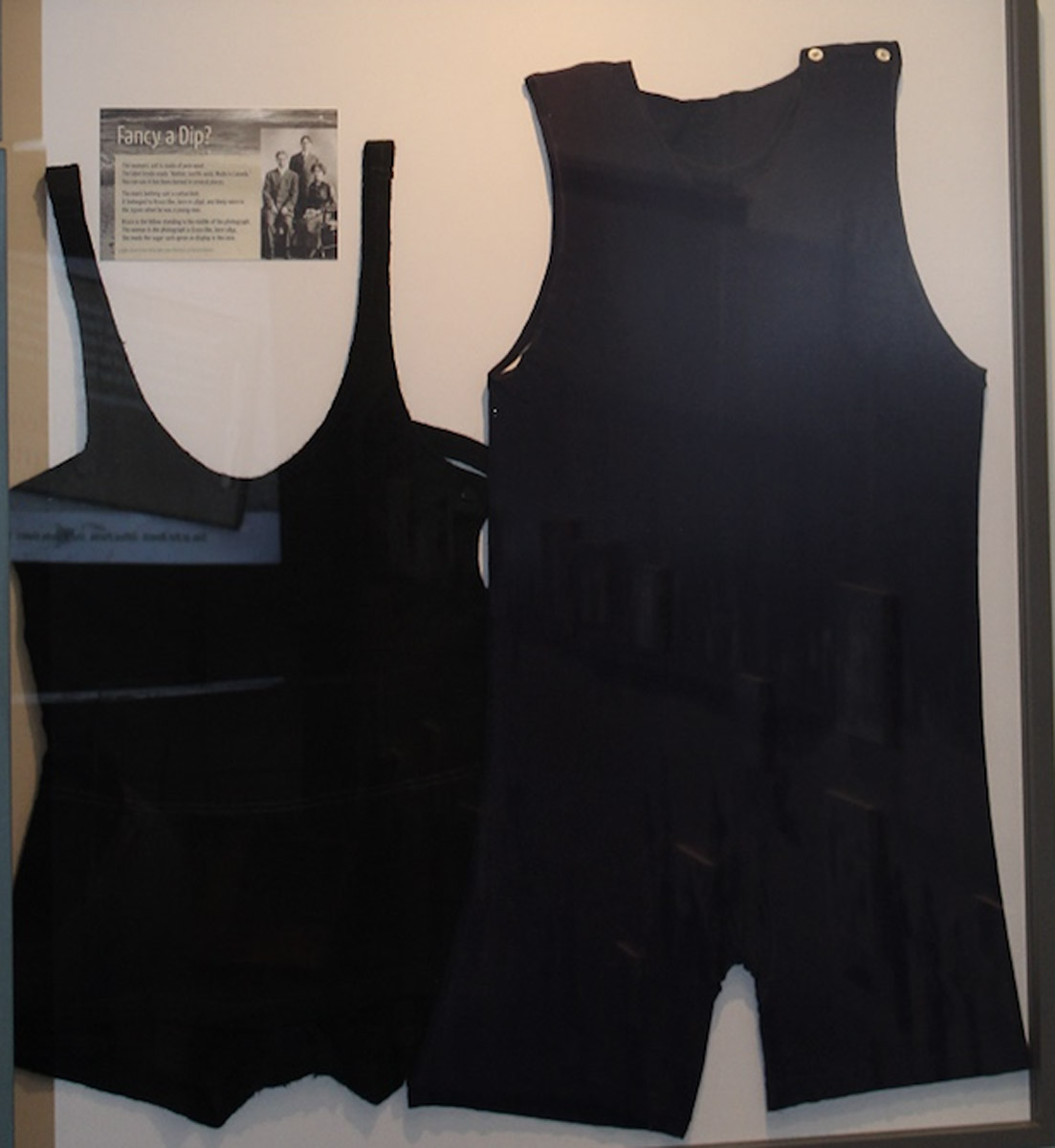 Vintage Bathing Suits
Story
These circa 1916 vintage black, knit bathing suits would be typical of those worn at Grand Beach at this time. The bathing suits are iconic and represent the grand old days of fun at the beach. They were offered for rent to guests at the Grand Beach bathhouse in what is today Grand Beach Provincial Park. Swimming and playing at the beach drew visitors by the thousands to the shallow waters banked by huge sand dunes along the east Lake Winnipeg shore.