Chapter:
Hopes and Dreams
Speed Skate Skinsuit
"A suit of a Winnipeg Olympic champion!"
2010 Vancouver Olympics speed skate skinsuit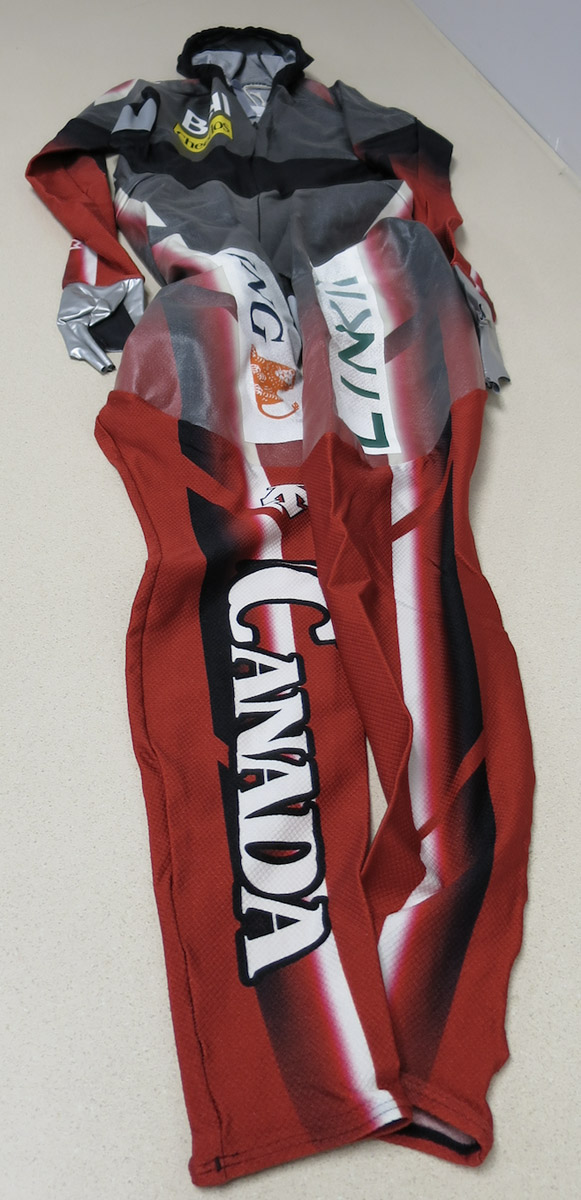 Olympics speed skate skinsuit
Story
This skinsuit was worn by Clara Hughes at the 2010 Olympics in Vancouver where she won her sixth Olympic speed skating medal, a bronze in the 5,000 meters. Hughes is unique as she is the only athlete ever to be a multiple medalist in both the summer and winter games. In 1996 she won two bronze medals in cycling at Atlanta. Her Olympic career also includes three other speed skating medals, a bronze in 2002 Salt Lake, and a gold and silver in 2006 Turino, Italy.