Chapter:
Making Your Mark
1931 Dogsled Trophy of Emile St. Godard
"Dogsledding hero"
1931 NE Dog Sled Club Trophy-St Godard 1st Prize, Championship Race, New Hampshire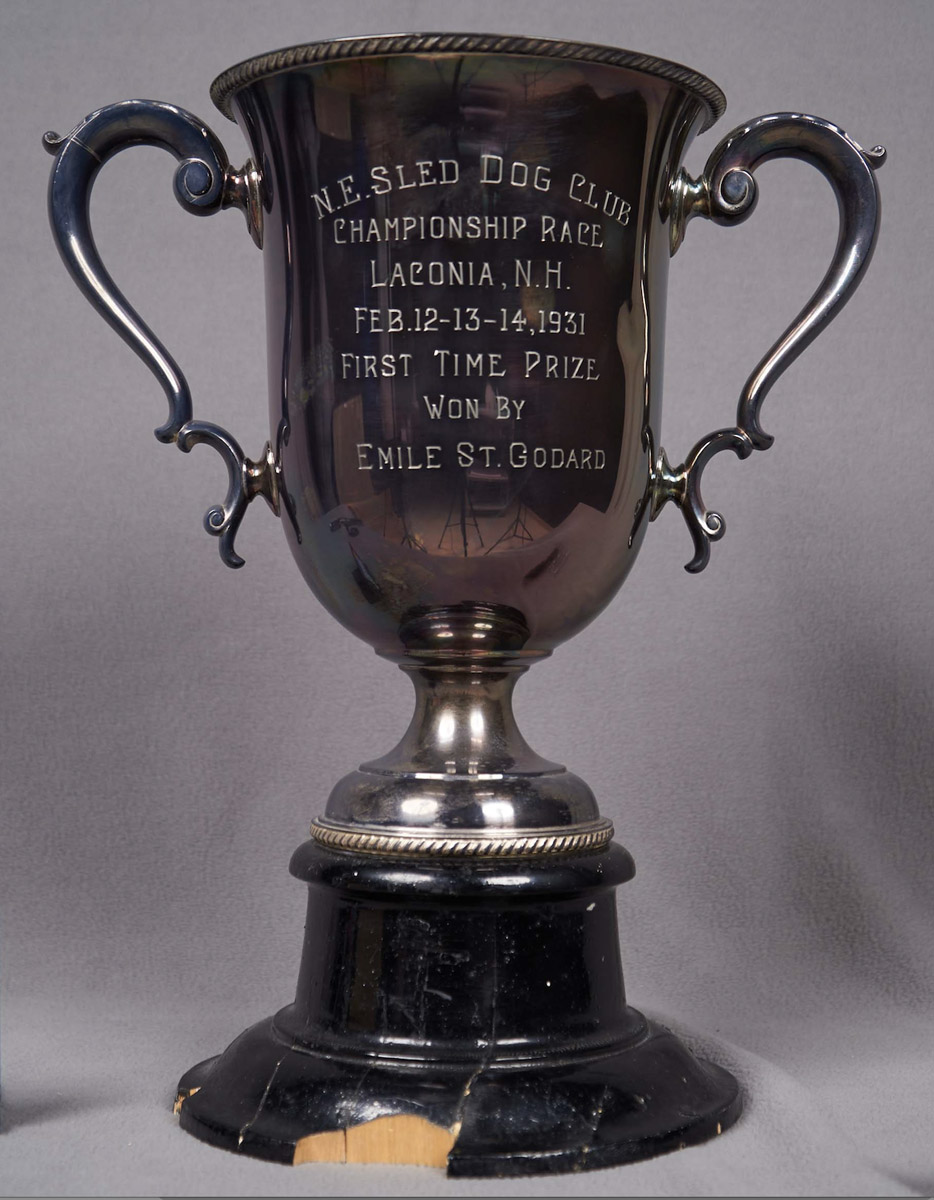 Emile St. Godard's dog sled Trophy
Story
This is the 1931 NE Dog Sled Club Trophy won by Emile St. Godard for 1st Prize in a Championship Race in New Hampshire.
St. Godard is a legend both in The Pas and the dogsledding world. He won a gold medal in dogsledding when it was included as a demonstration sport in the 1932 Winter Olympics and is the only dogsled racer to be inducted into the Canadian Sports Hall of Fame. He was known for his kindness towards his dogs and received a commendation from the Canadian Humane Society.