Chapter:
Making Your Mark
1931 Dogsled Trophy of Emile St. Godard
"Dogsledding hero"
1931 NE Dog Sled Club Trophy-St Godard 1st Prize, Championship Race, New Hampshire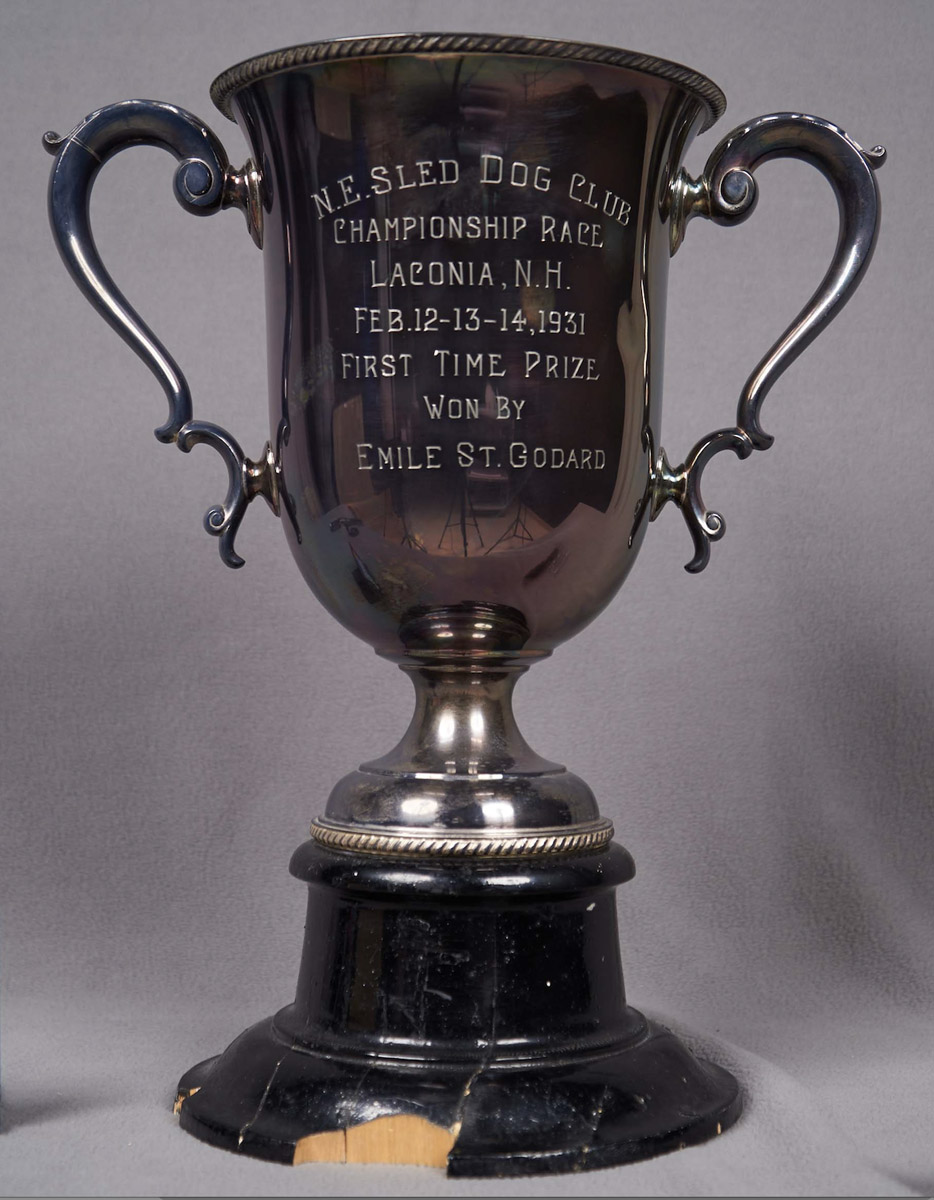 Dog Sled Trophy-St Godard
Story
This is the 1931 NE Dog Sled Club Trophy won by Emile St. Godard for 1st Prize in a Championship Race in New Hampshire. St. Godard is a legend both in The Pas and the dogsledding world. He is the only dogsled racer to be inducted into the Canadian Sports Hall of Fame and won a gold medal in dogsledding when it was included as a demonstration sport in the 1932 Winter Olympics. He was known for his kindness towards his dogs and received a commendation from the Canadian Humane Society.