Chapter:
Home Sweet Home
PICH Ukrainian Clay Oven
"Something sure smells good!"
Ukrainian clay oven for baking bread for families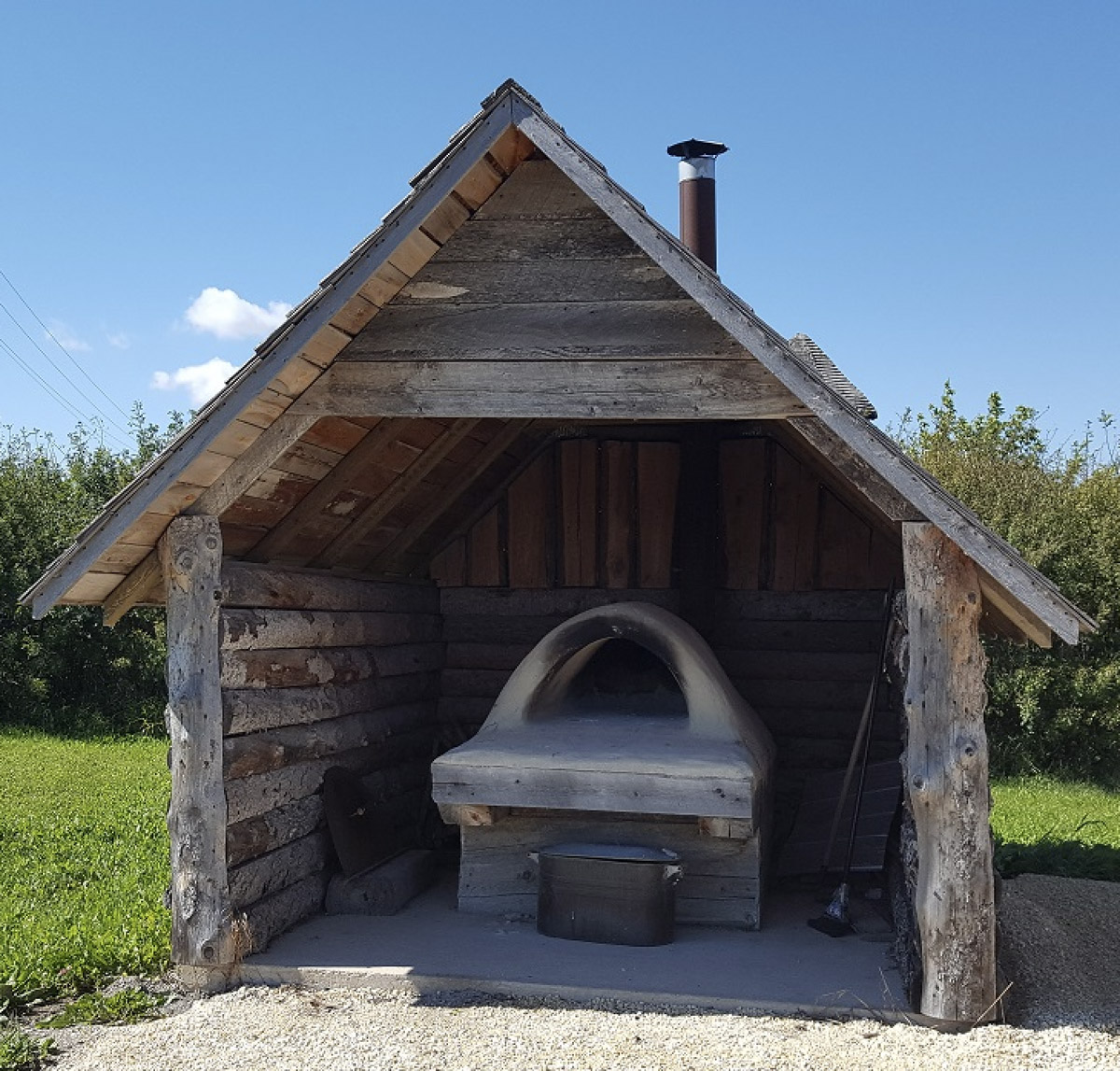 Bake Oven
Story
One of the most pleasant smells to come out of the kitchen is fresh baked bread. But what if your family was so large that the number of loaves you needed to bake wouldn't fit in your oven?

The solution to this problem was a village or community clay oven. To feed large families bread was baked in large batches more than once a week. The house oven was not practical for this volume of baking so it was mainly used for meat and specific meals. The larger clay oven was a great improvement as it could bake several loaves at once. The clay ovens were an example of how farming communities would work together for the benefit of everyone.

This replica is a tie between the old and the new. Currently, many restaurants promote the wood fire bake oven. This particular oven would be representative of an exceedingly early version. It has been used frequently as an educational tool for the many school age visitors to the Heritage Village.