Chapter:
Challenges and Hardships
Fire Cart
"No more bucket brigades"
1900s fire cart (reconstructed) with chemical barrel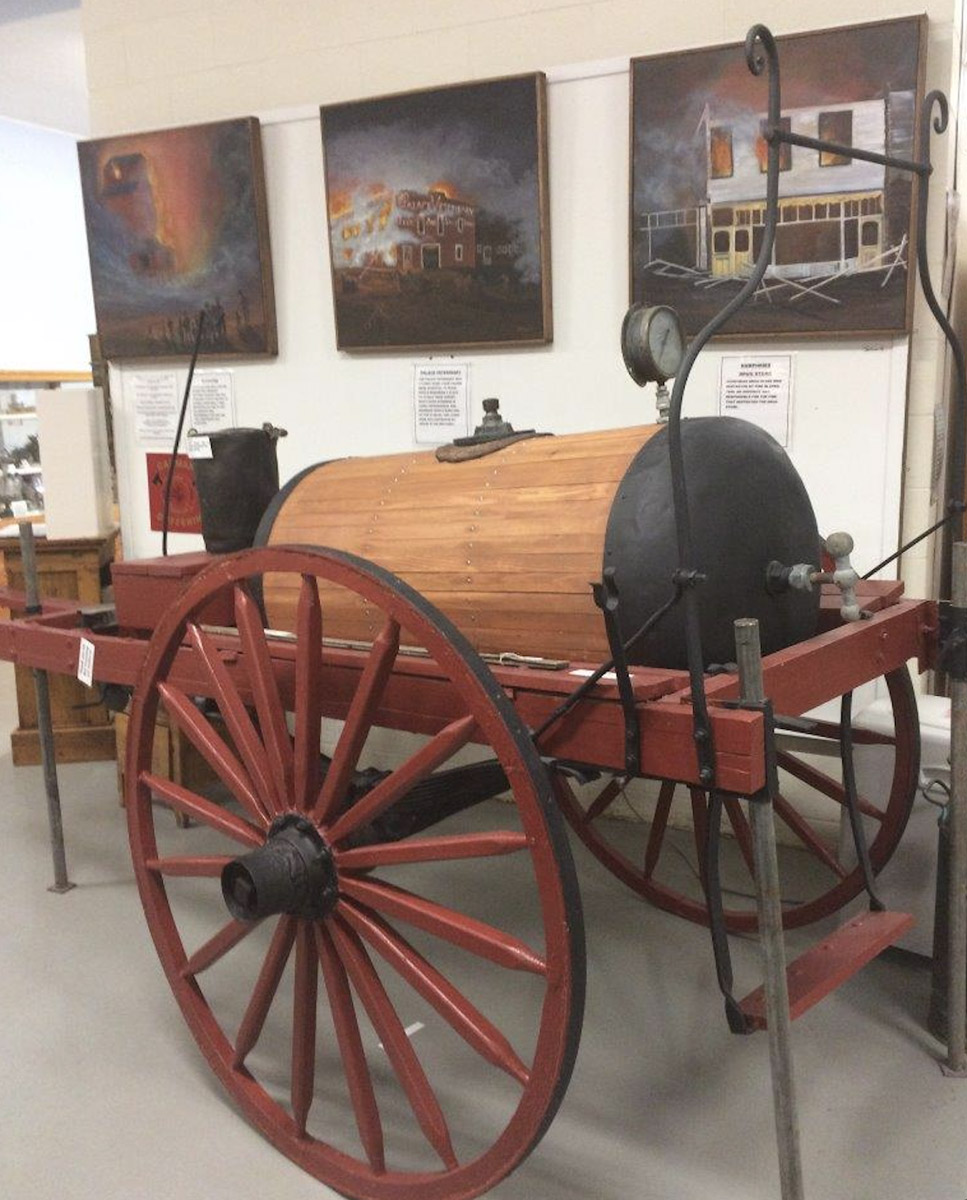 fire cart
Story
Fire was a major concern for Manitoba's settlers, in mere minutes a farmstead or village could be wiped out. Often a volunteer fire department was one of the first services organized in new communities.

Without a fire department many settlements had to rely only on buckets, shovels and axes, usually resulting in buildings burning to the ground. A chemical fire cart gave a much better chance to put out a fire as it had its own source of water.

The cart worked by having a small tank of sulfuric acid emptied into a tank of water and bicarbonate soda. The chemical reaction meant that carbon dioxide was produced and as the gas expanded the water was forced out of the tank.

This fire cart was the first used by the Town of Carman. It is pre 1900 and would have been lost to history had the museum not published a fundraising book that included a photo of the first fire cart. A resident from Elm Creek advised the museum that there were remnants of the cart in the bush at his farm. The cart was in poor shape, however, so volunteers worked hard to restore it.