Chapter:
Fun and Games
Pinewood Museum building
"The family cottage, always cherished"
1928 Pinewood Museum, was a summer cottage built in Riding Mountain National Park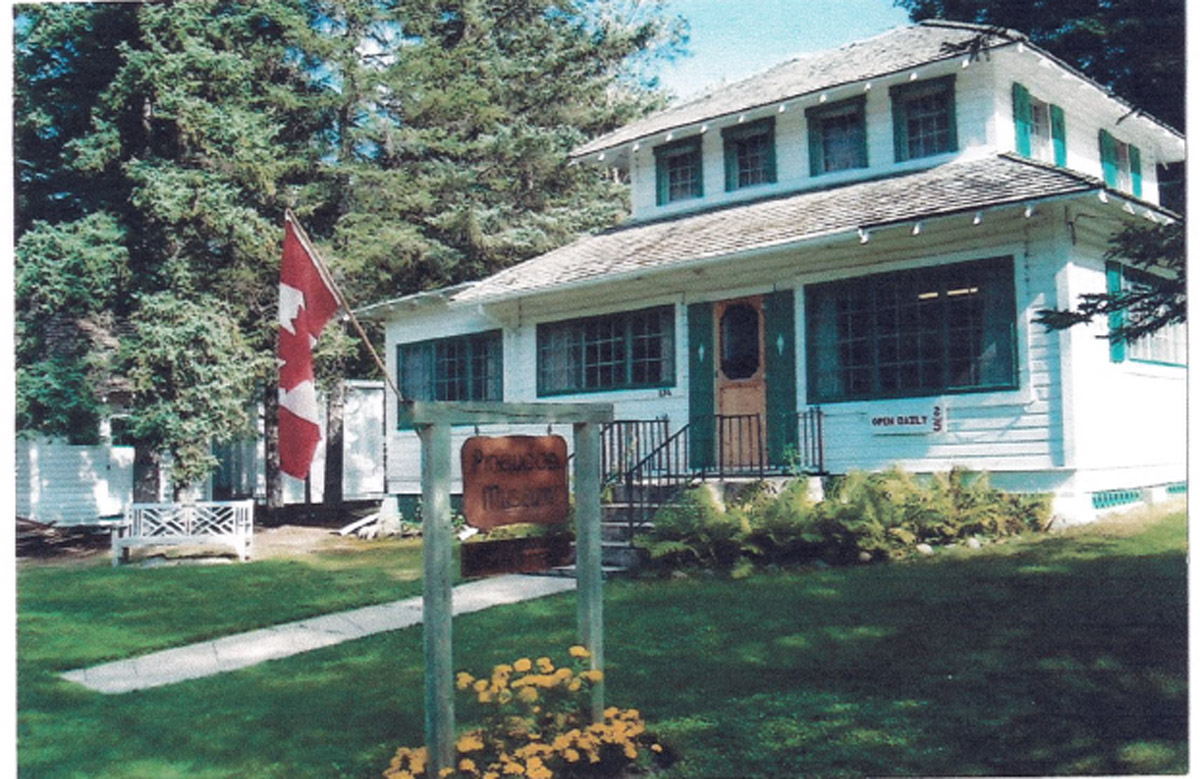 Pinewood Museum building
Story
With an abundance of lakes and rivers many Manitobans have been fortunate to leave behind their busy life in cities and towns and spend the summer at the cottage. Going to the cottage means swimming, boating, games, hiking, campfires and relaxing with friends and family.

Cottage country is found throughout the province, but one popular location is Riding Mountain National Park. Opened in 1933 as Manitoba's first national park it welcomes over 350,000 visitors every year to its unique environment.

Located within the park is the town of Wasagaming where a number of cottages were built, including Casa Loma. Constructed in 1928, it is an original example of a 1920-30s Manitoba style cottage. The two-storey Pagoda-like design is representative of those constructed by local Scandinavian artisans of that time.

Casa Loma was built by Eric Hall, a stone mason from Erickson, Manitoba. Hall was involved in the construction of several of the original park buildings. This cottage remains on its original site near the main beach or south shore of Clear Lake. Through the years, the building has been a family cottage, a guest cottage, a dormitory and, since 1990, the home of the Pinewood Museum.