AMM News & Events
---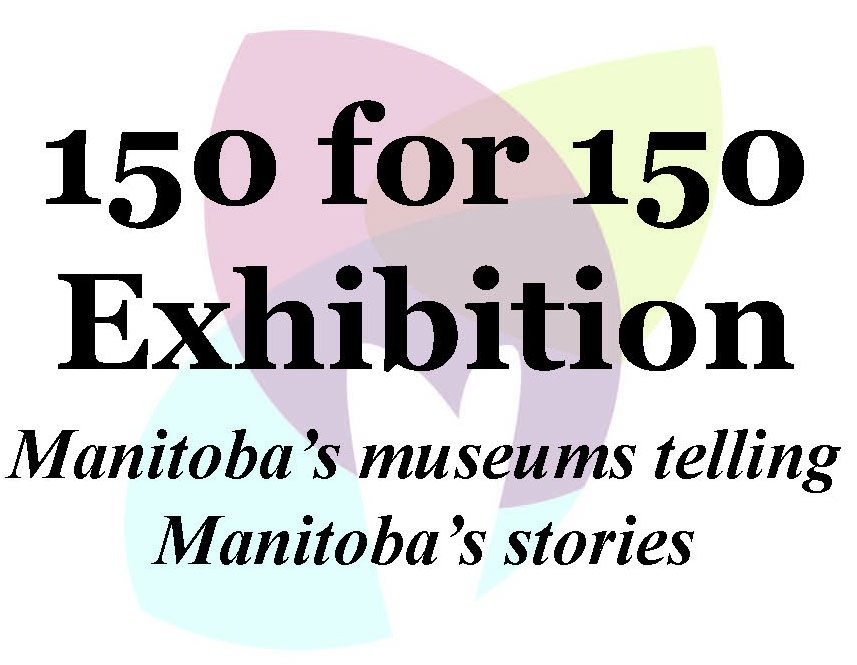 The goal of 150 for 150 is to celebrate both Canada's 150th in 2017 and Manitoba's in 2020. The 150 for 150 Project will continue to run for several years to come.

The concept for the 150 for 150 Project is to bring together 150 artifacts from 150 museums marking Canada's and Manitoba's sesquicentennials. The project will allow small community museums to reach a far greater audience than possible on their own.

The initial plan for the project was to host a large traveling exhibition, however we have been unable to obtain the necessary funding for such an exhibition, at this time. We are still working towards an exhibition - a web exhibition that we will be launching at the end of the year. The web exhibition will tell Manitoba's story in Canada by using 150 different artifacts submitted from our members.

A big thank-you goes out to all of our members who have already submitted artifacts for the project. We have already heard from many museums including some of our smallest museums to our largest, rural and urban, and from every region in Manitoba.

We are still looking for more artifacts and we want as many of Manitoba's museums as possible to take part in this project. As a result we have extended the artifact submission deadline. We will also guarantee at least one artifact from every museum that participates will be included.

When choosing your artifacts think about what connects your community to Manitoba? What special stories do you have to share? Which artifacts that tell your unique story? You can select whatever type of artifact you wish. All we ask is a connection to Manitoba.

How to participate

Please select three objects from your collection for consideration. We are asking for three possible objects as the 150 for 150 Project will be a curated book / exhibit and the AMM needs to ensure that all regions and cultures representing Manitoba are included. By having three artifacts to choose from the curators will have more options to create a complete picture. If your museum is really struggling to select three artifacts then please still submit your form with one or two artifact ideas. (Submission Forms)
If your artifact is too large or fragile to travel go ahead and still submit it. The exhibit will use videos, images or even scale models to represent artifacts that are unable to travel.
Your artifact(s) does not have to have a connection to Confederation or to Manitoba becoming a province. In fact we plan to feature artifacts from numerous time periods, including thousands of years ago to almost present day.
Complete and submit the Submission Forms. The form will ask for a description of the artifacts, why you selected those particular artifacts and how you came to that decision. The submission form will also ask for the weight, size, condition and the availability of being on a long term loan.
Submit the form by April 30, 2017 for museums open year-round or June 11, 2017 for seasonal museums along with a high quality image of each artifact. Note: At this time the AMM will not be accepting any physical artifacts. Only the applications and images.

Here are some of the amazing artifacts that have already been submitted for consideration:

Manitoba Children's Museum, Winnipeg – An elf from the Eaton's Fairytale Vignettes. The artifact is an elf similar to the ones showcased in The Elves and the Shoemaker from the Eaton's Fairytale Vignettes.
Sam Waller Museum, The Pas - New Testament Bible translated into the Cree language. It was translated by Rev. John Horden and published in England in 1876.
Aquatic Hall of Fame & Museum of Canada, Winnipeg - Triple Baptism for the Pan Am Pool. Water bottles which contained water from the Pacific, Atlantic and Arctic oceans that were used to "baptize" the Pan Am Pool.
Sipiweske Museum, Wawanesa – Pages torn from a List of Registered Electors in the electoral division of South Brandon. Pages include 22 men's names but no women.
Click HERE for submission forms.

For more information please contact:

Matthew Komus
OR
Monique Brandt 204-947-1782, 1-866-747-9323 (toll-free, outside Winnipeg)
---
7TH Annual Trivia Night fundraiser!
This extremely fun and successful fundraiser was held on March 19, 2016 at the Manitoba Children's Museum (45 Forks Market Road, Winnipeg).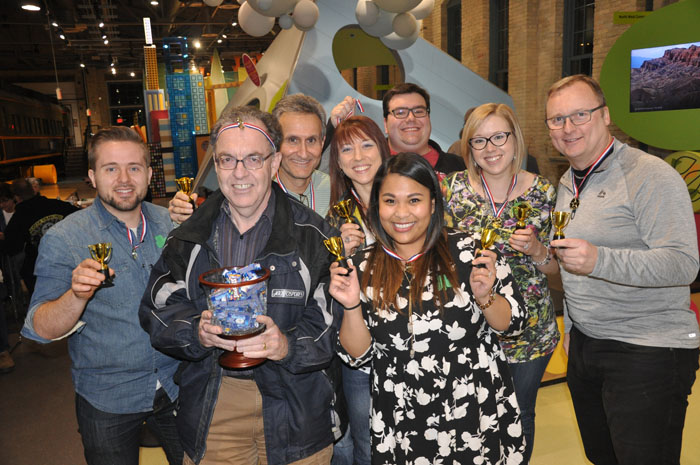 The winners for 2016!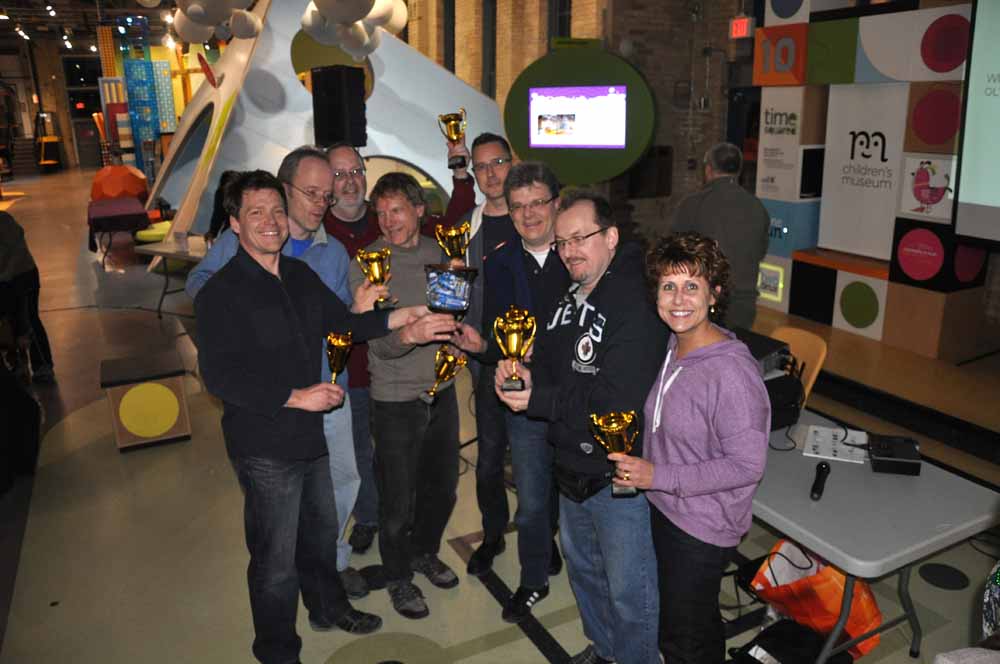 The Odds & Sods - Winners in 2014 and 2015

A few pictures from previous years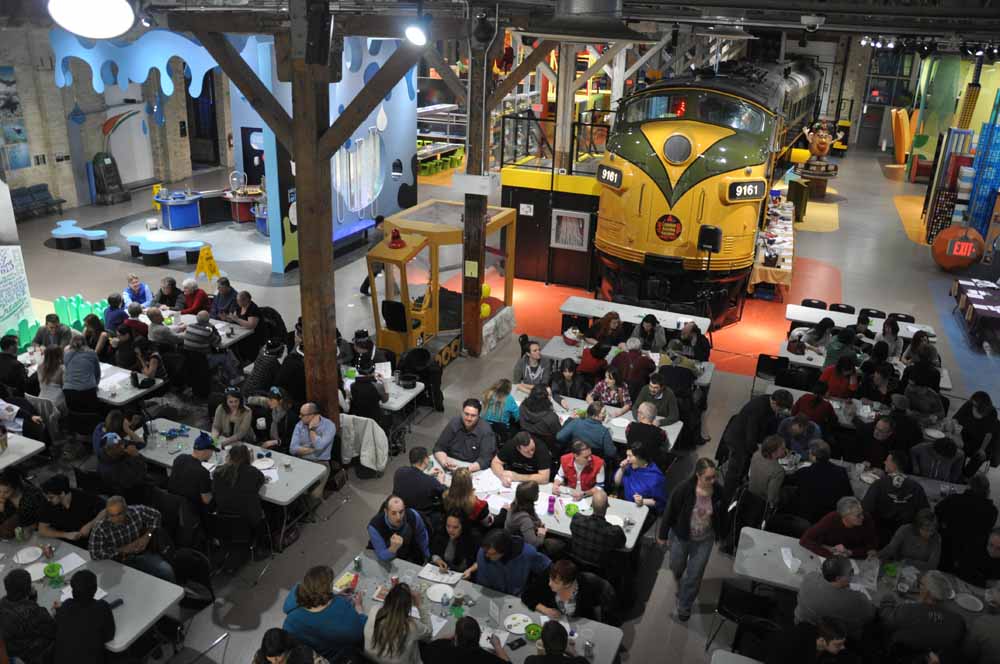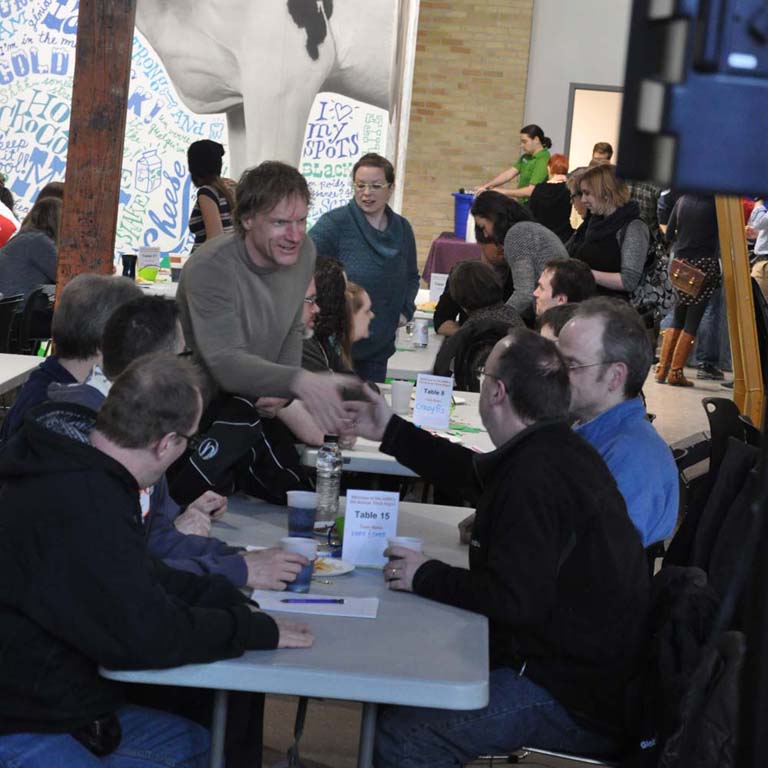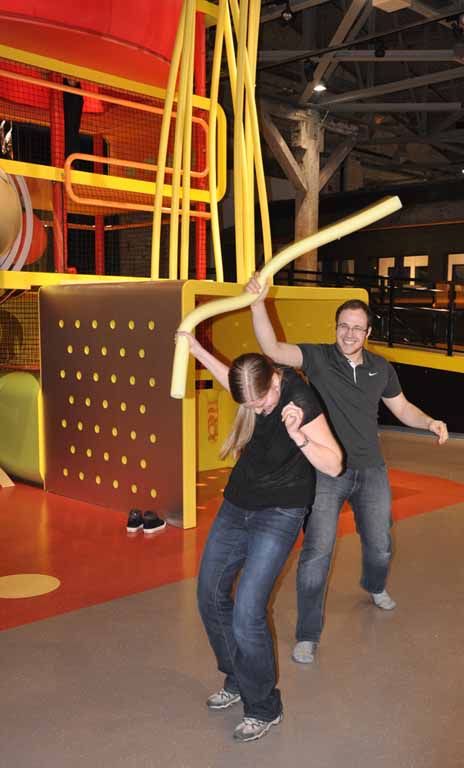 We do draw a crowd Meeting the competition Noodle fight!
---