Annual Conference
The theme for this year's conference:
Share the Passion!
The conference will be held from September 21 - 23 at the Delta Hotel in Winnipeg.
Call for Proposals - click HERE
Submission deadline is July 21, 2017
Contact the AMM office for additional information
---

AMM 2016 Conference
This year our conference was held in the lovely town of Boissevain from September 22 – 24.

The presenters were top notch and Boissevain's museums, motel, economic development office and caterers helped make it one of the best conferences ever!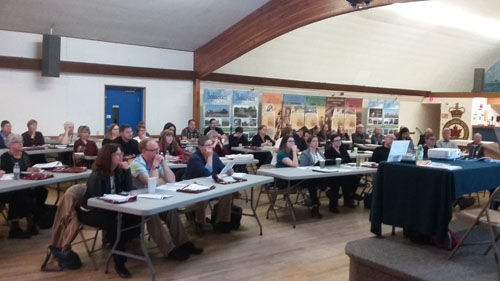 Session at the Royal Canadian Legion, Boissevain 2016
Dale Banman, Tourism and Economic Development Officer, invited us to hold our conference in Boissevain claiming the town had everything we needed. He was correct, we couldn't have asked for anything more.

The Canadian Wilderness Inn provided affordable and comfy rooms along with a wonderful array of breakfast choices for delegates staying there.

Food for the conference was provided by several different caterers in Boissevain and the neighbouring town of Ninga. Our thanks go out to Boissevain Bakery, Reimer Corner Country Café, and Sawmill Tea and Coffee for providing such tasty tidbits.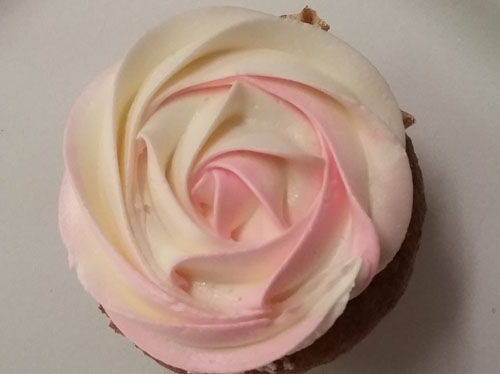 One of the tasty items on the menu

The Goodon International Wildlife Museum / Moncur Gallery – Peoples of the Plains provided an interesting and welcoming venue for our Opening Reception. They took our pictures, cooked us bannock and served us delicious food and drink. The volunteers from Beckoning Hills Museum added a twist to the festivities as they invited delegates to participate in a game of What Is It?; a collection of 10 unusual items to test our collective knowledge. Our thanks to the many dedicated museum volunteers who did such a great job in welcoming us and breaking the ice.

Mayor of the Boissevain-Morton Municipality, Edward Anderson, graciously welcomed us on the first day of our conference, which was held at the Royal Canadian Legion.

Our Awards Banquet was held at the Interpretive Centre in the International Peace Garden and was arranged with Garry Enns, CEO. The Centre provided a lovely space and beautifully decorated tables. Sawmill Tea and Coffee, cooked up a delicious meal and the most scrumptious desserts imaginable.

We did not hold a live auction this year, but a few member museums and individuals donated some tempting items for a raffle.

Thanks to the hard work of those mentioned, the town of Boissevain and the Boissevain Chamber of Commerce, our conference ran seamlessly making our job so much easier and the delegates' experience so much better.

Boissevain is a town we will definitely visit again.
---
Annual General Meeting (AGM)
The AGM will be held on Saturday, September 24, 2016 in Boissevain as part of the Annual Conference.
There is no fee to attend the AGM, all are welcome to attend.
---
---
Sponsorship opportunities and the Tradeshow.
For information on how your business or organization can participate in this year's conference and help make it another big success.
These packages are in a fillable format, but you may have to open them with a different viewer. The option should appear on the top right of your screen